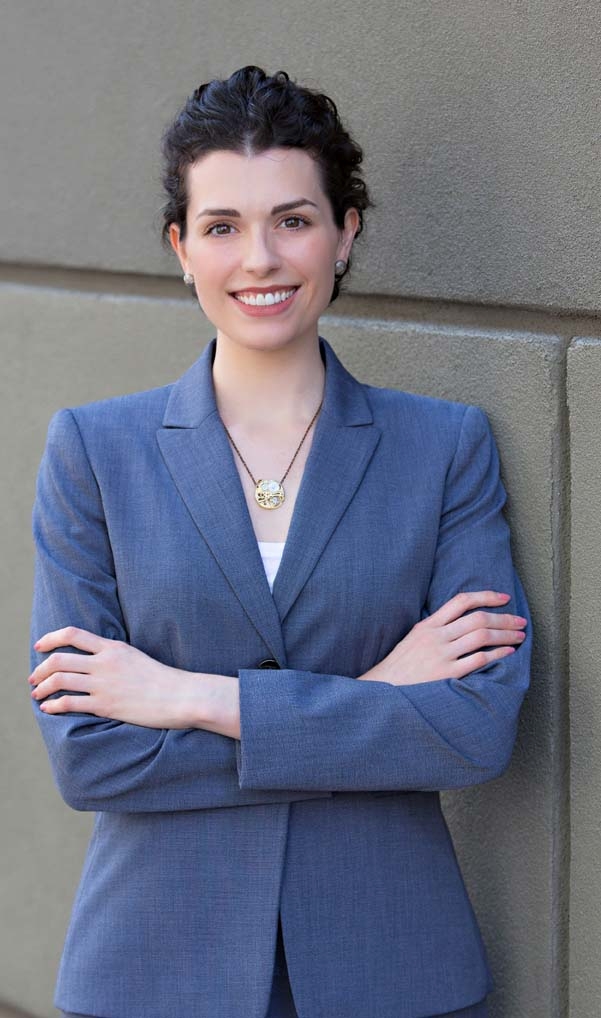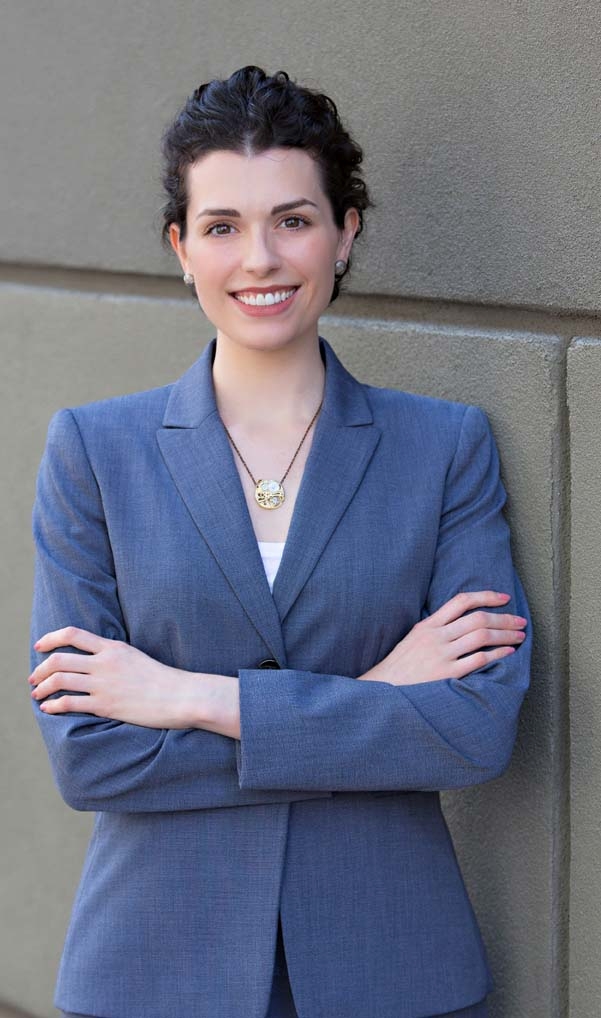 Rachael Jeanfreau
Partner - New Orleans
T: (504) 584-5467
F: (504) 584-5452
Rachael Jeanfreau is a partner in the New Orleans office, practicing in the areas of labor and employment law and commercial litigation. Ms. Jeanfreau received her Juris Doctor from Tulane University Law School, magna cum laude, in 2011 where she was a member of the Tulane Law Review. She received her Bachelor of Arts from Louisiana State University, summa cum laude, in 2007.
Practice Areas
Education
Tulane University Law School, J.D., magna cum laude, 2011
Louisiana State University, B.A., summa cum laude, 2007
Admissions
Louisiana, 2011
California, 2018
Professional Associations
Louisiana State Bar Association, Vice President of Labor and Employment Law Section
Community Involvement
New Orleans Regional Leadership Institute (NORLI), class of 2022
Leadership Jefferson, class of 2018
Honors and Awards
Named "Ones to Watch" by Best Lawyers, 2021, 2022
Named a "Rising Star" in the area of Employment & Labor by Louisiana Super Lawyers 2015, 2017, 2018, 2019
AV® PreeminentTM Peer Review Rated.
"Top Lawyers of New Orleans" by New Orleans Magazine in Labor and Employment Law
Order of the Coif, Member
Tulane Law Review, Member (2009-2011)
Top 40 Young Lawyers Award, Louisiana State Bar Association Young Lawyers Division (2022)
Presentations
The Do's and Don'ts of Employee Handbooks, Louisiana Public charter School 2022 Conference, December 2022
Recognizing the Need for a Leave of Absence, Management Update, November 2022
Weeding Out Discrimination, Harassment & Retaliation Claims: What Employers Need to Know, Canna One, July 2022
Are We Federal Contractors and What Does that Mean?, Labor & Employment Conference for Healthcare Professionals, May, 2022
Stayin Out of Trouble with the Wage & Hour Law, Management Update, May, 2022
Recognizing the Need for a Leave of Absence, Management Update, May, 2022
Dealing with Sexual Harassment Complaints in Schools: Passing Title VII & Title IX with Flying Colors, Louisiana Public Charter School 2021 Conference, December, 2021
Surveying Significant Recent Louisiana State Employment Laws, Management Update, November, 2021
Reducing the Risk of Being Sued for Workplace Harassment, Management Update, November, 2021
Defeating Meritless Unemployment Compensation Claims, Management Update, November, 2021
Contractors' COVID Concerns – Vaccination and Testing Mandates, Management Update, October, 2021
Taking Care With Employee Personnel Policies and Employment Applications, Management Update, September 9, 2021
Recent NLRB Restrictions Impacting Unionized and Non-Unionized Employees, Management Update, May 6, 2021
Money, Sex & Power: Gender in the Workplace, LSBA, March 26, 2021
Dealing With Medical Leaves of Absence – Paid and Unpaid, Management Update, January 26, 2021
"Human Trafficking, Sexual Abuse, and the Workplace", ABA/EEO, November 18, 2020
"How to Stay Out of Trouble with the Wage & Hour Division in Covid-19 Times", Management Update, November 13, 2020
"Accommodating Employee Requests for Accommodation – Disability, Religion, Pregnancy, and Beyond", Sixth Annual Update on Labor & Employment Law for the Construction Industry, October 8, 2020
"Revised Department of Labor Regulation on COVID-19 Employee Leave", , LeadingAge Webinar, September 29, 2020
"What Your Business Can Do About Human Trafficking and Sexual Abuse of Employees", Management Update, September 17, 2020
"Mitigating Risk When ICE Comes Calling for I-9 Forms", , Third Annual Labor & Employment for Healthcare Conference, March 12, 2020
"Wage & Hour Challenges in an Election Year", , Management Update, January 16, 2020
"FMLA, ADA, Workers' Compensation and Dealing with Marijuana", Louisiana Public Charter School 12th Annual Conference, December 6, 2019
"Safely Using Criminal Background Checks in Employment", Management Update, Monroe, Louisiana, October 25, 2019
"Employee Handbook Dos and Don'ts", Management Update, Monroe, Louisiana, October 25, 2019
"Utilizing Non-Compete and Confidentiality Agreements", Management Update, Monroe, Louisiana, October 25, 2019
"Social Media, Email, and Cell Phone Policies", Fifth Annual Update on Labor & Employment Law for the Construction Industry, Baton Rouge, Louisiana, October 2, 2019
"Auditing your Compliance with Immigration Law", Management Update, New Orleans, September 12, 2019
"How to Reduce the Risk of an I-9 Audit", American Association of School Personnel Administrators, Webinar, August 15, 2019
"Staying Out of Wage & Hour Trouble", Management Update for the Transportation Industry, Baton Rouge, June 13, 2019
"Handling Medical Leaves of Absence – FMLA, ADA & Worker's Comp", Management Update for the Transportation Industry, Baton Rouge, June 13, 2019
"Revisiting the Use of Non-Compete and Confidentiality Agreements in Louisiana", Management Update, New Orleans, May 23, 2019
"The Bermuda Triangle: How to Navigate Workplace Leaves of Absence under the FMLA, ADA, and Workers' Compensation", Central Louisiana SHRM, Alexandria, April 17, 2019
"FLSA Wheel of Fortune: Panel Discussion", LSBA Developments in Labor & Employment Law, April 5 2019
"Personal Liability of Healthcare Managers and Human Resource Representatives", Management Update for the Healthcare Industry, Baton Rouge, March 14, 2019
"Terminating Thieving Employees", Management Update, New Orleans, January 24, 2019
"Personal Liability for HR & Management Under Workplace Laws", Management Update, New Orleans, January 24, 2019
"Preventing Discrimination and Retaliation Claims", Management Update for the Construction Industry, October 10, 2018
"What You Need to Know About Employee Handbooks", Louisiana Public Charter School 11th Annual Conference, December 14, 2018
"Preventing Discrimination and Retaliation Claims", Fourth Annual Labor & Employment Law Update for the Construction Industry, October 10, 2018
"Mandatory Employee Arbitration and Class Action Waivers", LCIA Management Update Briefing, Baton Rouge, October 5, 2018
"Recognizing the Need for a Leave of Absence", Management Update Briefing, Monroe, September 21, 2018
"Reducing the Risk to Being Sued for Sexual Harassment", Management Update Briefing, Monroe, September 21, 2018
"Staying Out of Trouble with the Federal Wage & Hour Law", Management Update Briefing, Monroe, September 21, 2018
"Complying with the New Federal Wage & Hour Guidelines", Management Update Briefing, New Orleans, September 12, 2018
"Staying Out of Wage & Hour Trouble", Management Update Briefing, New Orleans, September 12, 2018
"Using Mandatory Employment Dispute Arbitration", Management Update Briefing, New Orleans, September 12, 2018
"Hot Topics HR Cannot Ignore: ADA & FMLA", CUPA - HR: College & University Professional Association for Human Resources, June 8, 2018
"The ADA & FMLA 101: What Employers Need to Know", Presentation for Hollis Companies, May 23, 2018
"What the Trump NLRB Has Been Up To", Management Update Briefing, New Orleans, May 2, 2018
"Dealing with Sexual Harassment Complaints", Management Update Briefing, New Orleans, May 2, 2018
"Significant Louisiana Labor & Employment Laws", Management Update Briefing, New Orleans, January 24, 2018
"Utilizing Non-Compete and Confidentiality Agreements", Management Update Briefing, New Orleans, January 24, 2018
"Complying with the Wage & Hour Laws", Management Update Briefing, Baton Rouge, November 3, 2017
"Complying with the Wage & Hour Laws", Management Update Briefing, Shreveport, October 27, 2017
"Utilizing Non-Compete and Confidentiality Agreements", Management Update Briefing, Shreveport, October 27, 2017
"Coping with Emerging Discrimination Issues - Medical Leaves of Absence and Criminal Convictions", Management Update Briefing, Shreveport, October 27, 2017
"Dealing with Personnel Policies and Union Organizing under the Trump NLRB", Management Update Briefing, Shreveport, October 27, 2017
"Reducing Legal Risks of Electronic Communication Usage", Management Update Briefing, Shreveport, October 27, 2017
"What You Can Be Liable For Without Even Knowing It", Central Louisiana SHRM 2017 Annual Seminar, Alexandria, LA, October 18, 2017
"Successfully Navigating the Intersection of the FMLA & ADA", NOLA SHRM 2017 Annual Seminar, New Orleans, September 27, 2017
"How to Prepare For and Survive a DOL Investigation and Minimize Your Risk Under Wage & Hour Laws", Management Update Briefing, New Orleans, September 14, 2017
"Dealing with the 3-headed animal: ADA, FMLA, and workers' compensation", Management Update, New Orleans, September 14, 2017
"Common Immigration Issues for Employers and The Trump Effect", Management Update Briefing, New Orleans, May 4, 2017
"Hiring and Employing Former Criminal Offenders", Management Update Briefing, New Orleans, May 4, 2017
"Reducing the Risk of Charges and Union Organizing Under the New NLRB", Management Update Briefing, New Orleans, February 2, 2017
"Preventing Discrimination & Retaliation Claims", Second Annual Update on Labor and Employment Law for the Construction Industry, November 17, 2016
"Dealing with Dramatic Changes in the Federal Wage & Hour Regulations", LCIA Management Update, Baton Rouge, November 04, 2016
"Dealing with Dramatic Changes in the Federal Wage & Hour Regulations", Management Update Briefing, New Orleans, October 6, 2016
"Labor Law and Pharmacy", 2016 LPA Annual Convention and Trade Show, July 23, 2016
"ACA Compliance: Retaliation & the ACA", Society of Louisiana Certified Public Accountants 2016 Not-For-Profit Workshop, July 15, 2016
"Defeating Meritless Unemployment Compensation Claims", Management Update Briefing, New Orleans, May 19, 2016
"How to Minimize Your Risk by Properly Responding to Complaints of Harassment and Discrimination", Management Update Briefing, New Orleans, January 21, 2016
"FMLA and ADA", Management Update for the Construction Industry, Baton Rouge, November 17, 2015
"Successfully Navigating Medical Leaves of Absence FMLA, ADA", Management Update Briefing, Baton Rouge, November 13, 2015
"Successfully Navigating Medical Leaves of Absence FMLA, ADA", Management Update Briefing, Shreveport, October 23, 2015
"Cutting Edge Medical Issues to Accommodate Under the Americans With Disabilities Act", Management Update Briefing, New Orleans, September 3, 2015
"Complying with the New Federal Wage & Hour Laws", Louisiana Hospital Association Seminar, August 28, 2015
"A Review of Your Obligation to Accommodate Pregnant and 'Disabled' Employees in Light of Young v. UPS", Management Update Briefing, New Orleans, May 7, 2015
"Smoking in the Workplace: Conflicts, Solutions and Law", Management Update Briefing, New Orleans, January 22, 2015
"Federal Agency Updates: Religion, Criminal Background, and Social Media", Legal Perks Seminar, New Orleans, December 4, 2014
"The EEOC Invades Personnel Policies: Accommodation of Theft and Working from Home; Criminal Backgrounds; Social Media", LCIA Management Update, Baton Rouge, November 21, 2014
"Getting Ready for 2015: How Supreme Court Cases and Agency Regulations will Impact Labor and Employment Law", ABA/EEO Seminar, New Orleans, November 19, 2014
"Social Media: An Employer's Source or Sin", Management Update Briefing, New Orleans, September 11, 2014
"How to Reduce Your Chance of Being Sued by Your Employees", Management Update Briefing, New Orleans, May 15, 2014
"An Overview of Employment Law Record Requirements: Should Electronic Records be Treated Any Differently?" and "Defeating Meritless Unemployment Compensation Claims", Management Update Briefing, New Orleans, February 6, 2014
"Defending an Attack on Your Wage & Hour Program", Management Update Briefing, Baton Rouge, October 18, 2013
"Safely Using Criminal Background Checks in Employment", Management Update Briefing, New Orleans, October, 10, 2013
"Defending an Attack on Your Wage & Hour Program", Management Update Briefing, New Orleans, February 28, 2013
"An Update on Healthcare Law", Management Update Briefing, New Orleans, September 20, 2012
View More