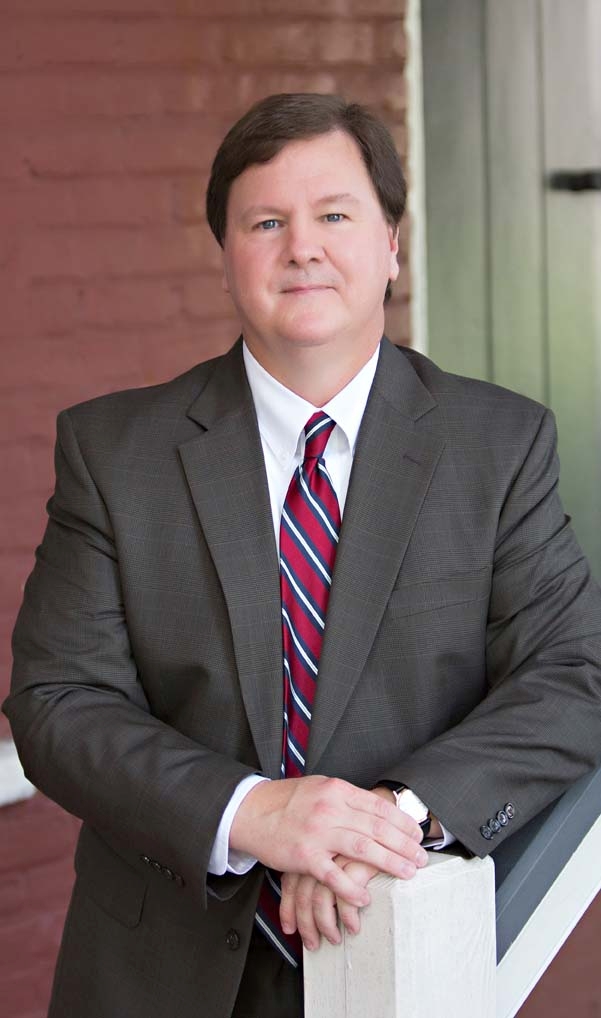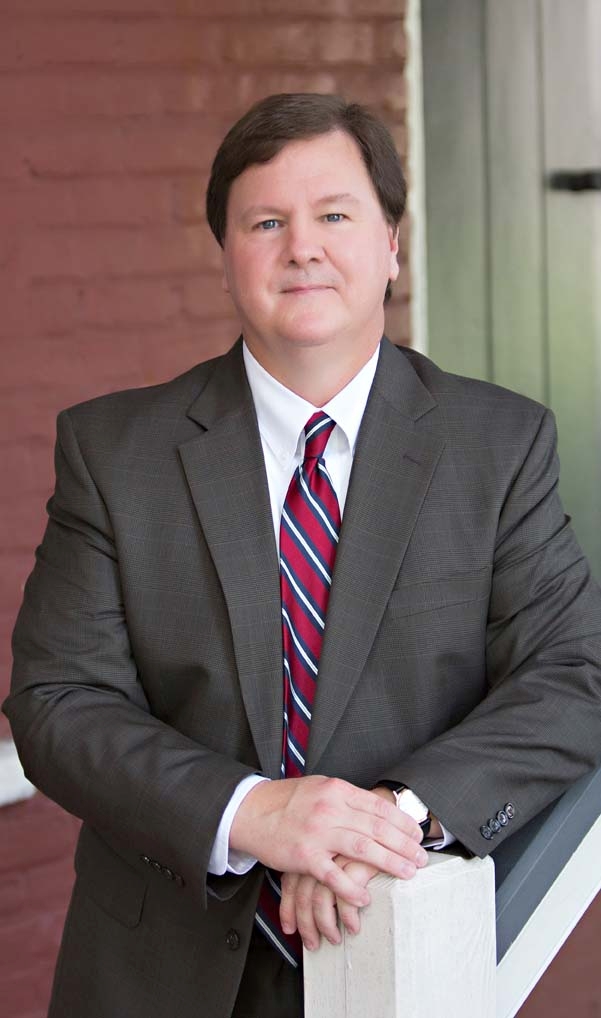 Jerry L. Stovall, Jr.
Partner - Baton Rouge
T: (225) 381-8042
F: (225) 381-8029
Mr. Stovall concentrates his practice in the areas of labor & employment law, corporate formation, business, corporate and fiduciary litigation. Mr. Stovall represents individuals, private employers and public entities. Mr. Stovall is a frequent speaker, author and trainer, primarily in the areas of labor & employment law.
Practice Areas
Corporate Formation and Management
Occupational Safety & Health Administration
Non-Competition
Harassment, Discrimination, & Retaliation
Education
Baylor University School of Law, 1989
Baylor University, 1986
Admissions
Texas (1989)
Louisiana (1994)
All State and Federal Courts in Louisiana and Texas
U.S. Supreme Court
Experience
Associate, Liddell Sapp Zivley Hill & LaBoon, Houston, TX, 1989-1990
Associate, West, Webb, Allbritton & Gentry, College Station, TX, 1990-1995
Professional Associations
Baton Rouge Bar Association
Louisiana State Bar Association
Louisiana State Bar Employment Law Advisory Committee
Texas State Bar Association
American Bar Association
Board of Directors of the Greater Baton Rouge Society of Human Resource Managers, Member
Legislative Director of Greater Baton Rouge Society of Human Resource Managers
Employment Counsel to the Louisiana House of Representatives
Counsel to the Pelican Chapter of Associated Builders and Contractors
Member of the Louisiana Association of General Contractors Safety Council
Counsel to the Louisiana and Community Technical College System
Represents numerous private employers in the construction, service, chemical, health care and sales industries.
Honors and Awards
Ranked in Chambers USA: America's Leading Lawyers for Business for Louisiana in the area of Labor & Employment in 2013, 2014, and 2015.
Selected by his peers for inclusion in The Best Lawyers in America®, Since 2013
AV® PreeminentTM Peer Review Rated.
Publications
"EEOC Issues COVID-19 Update!" July 2022
"2022 Legislative Update" June 2021
"Congress Passes Ban on Arbitration Clauses for Sex Harassment and Sex Assault Claims – Bill Goes to Biden for Signature" February 2022
"Recent Federal Court Ruling on ADA Claim Emphasizes Importance of Engaging In and Documenting the Interactive Process" 2/09/2022
"The Department of Labor Is Coming After Us All" 02/07/2022
"If the DOL Doesn't Get You, the NLRB Will" 02/02/2022
"If I Have Said It Once..." 12/13/2021
"OSHA Issues New Emergency Temporary Standard For COVID-19" November 2021
"EEOC's 10/25/2021 Updated Technical Assistance Regarding COVID-19 Vaccination Religious Exemption Requests Really Doesn't Change Much" October 2021
"Back to the Basics" October 2021
"Safer Federal Workforce Task Force Issues Covid-19 Guidance" September 2021
"Democrats Propose Bill to Increase Maximum Penalty for OSHA "Willful" Violations to $700,000 as Part of $3.5 Trillion Budget Reconciliation Package" September 2021
"OSHA is Tripling Down on Heat-Related Hazards" September 2021
"President Biden Outlines New Vaccination Plan" September 2021
"The ARPA COBRA Notice Deadline is Just Around the Corner" September 2021
"HHS and DOJ Issue Guidance on How Disability Laws Apply to "Long COVID": Get Ready for More Demands for Reasonable Accommodations" August 2021
"Don't Miss the August 1 Notice Deadline For Louisiana's Revised Pregnancy Discrimination Law" July 2021
"EEOC Issues Guidance on Employment Discrimination Based on Sexual Orientation and Gender Identity" July 2021
"OSHA Issues COVID-19 Emergency Temporary Standards and Guidance on Mitigating and Preventing COVID-19" June 2021
"The CDC Opens Things Up!" May 2021
"Three for One Friday!" April 2021
"My Employees Have Been Jabbed Twice, Now What?" April 2021
"Keep an Eye on These Bills If You Use or Are Considering Using a Mandatory Arbitration Provision" March 2021
"Please, Please, Please Use Common Sense When Responding to an Employee's Request for a Reasonable Accommodation" March 2021
"Be Very Careful If You Discuss Wages and High-Level Hiring With Competitors, or You Might End Up in Jail" February 2021
"Check Your Call-In Policies" February 2021
"A Few Things to Consider if You Are Thinking of Requiring Your Employees to Get the COVID-19 Vaccine" February 2021
"A Short Summary of How President Biden's American Rescue Plan Could Impact Employers" February 2021
"Ninth Circuit Issues a Per Diem Ruling That is Worth Noting" February 2021
"U.S. Wage and Hour Division Issues Two New Opinion Letters" December 2020
"2020 Second Extraordinary Session: The Final Tally" November 2020
"The CDC Re-Defines "Close Contact"" October 2020
"DOL Issues Three New Q&A's Regarding FFCRA School Leave" August 2020
"DOL Issues New Q&As" July 2020
"Don't Inadvertently Create COBRA Liability" July 2020
"DOL Issues New Optional FMLA Forms" July 2020
"Supreme Court Rules Title VII Prohibits Discrimination Based Upon Sexual Orientation and Transgender Status - Part II" June 2020
"EEOC Updates COVID-19 Technical Assistance Q&A" June 2020
"U.S. DOL Issues New FFCRA Q&A's" June 2020
"DOL Issues Sixth Set of Families First Coronavirus Response Act FAQs and It's a Mixed Bag for Employers" May 2020
"DOL Updates COBRA Notices" 05/06/2020
"Does The FLSA "Emergency" Exception Apply To You?" April 2020
"Is This an "Emergency"?" April 2020
"DOL Issued New FAQ Last Friday" 04/05/2020
"Read This--It Is Important!" April 2020
"Hold on to Your Hat! The IRS Gives Us Some Good News" April 2020
"Don't Get Your Legal Advice from the News" January 2020
"Holiday Party Useful Tips to Consider" November 2019
"Are You Ready For The New White Collar Salary Requirements?" October 2019
"NLRB Issues a Common Sense Memo" August 2019
"NLRB Rules in Favor of Employment Arbitration" August 2019
"Department of Labor Issues Opinion Letter That Parental Attendance at Child's IEP Meeting Is Covered by FMLA" August 2019
"Bad News, It Looks Like At Least Two of Texas' Paid Sick Leave Ordinances Are About to Go Into Effect" June 2019
"U.S. House of Representatives Urges OSHA to Create a Standard Regarding Workplace Violence in the Healthcare Industry" May 2019
"Am I Disabled If My Boss Really Annoys Me?" April 2019
"Claims against Public Entities under ADA Website Accessibility Standards Are Exploding" February 2019
"The Fair Credit Reporting Act: We're Not Done Yet" February 2019
"It's Time to Create Your E-Verify Cases" January 2019
"OSHA Issues Final Rule Withdrawing Mandate That Large Employers Electronically File Data Contained in Their 300 and 301 Forms" January 2019
"It is Almost Time to Post And File Your 300A Forms" January 2019
"The Fair Credit Reporting Act Is Tricky" December 2018
"If You Have the Authority to Hire and Fire, the DOL Might Play the Grinch This Christmas and Sue You Personally for FLSA Violations" December 2018
"Tis The Season to Accommodate Your Employee's Religious Beliefs" November 2018
"Be Very Careful What You Say to an Employee About FMLA Leave: You May Create a Claim that Otherwise Would Not Have Existed" November 2018
"Good News for Employers! U.S. Supreme Court Decides that Class Action Waivers In Arbitration Provisions Are Enforceable" May 2018
"IRS Issues Assistance on New Paid FMLA Tax Credit" April 2018
"OSHA Withdraws Fairfax Memo, Employers Are No Longer Required to Allow Non-Employees to Accompany OSHA Investigators" May 2017
"Good News for Federal Contractors - President Trump Blocks Implementation of Obama "Blacklisting"" March 2017
"Texas Court Stops Implementation of Minimum Salary Increase" November 2016
"Reminder - FLSA Salary Increase Deadline is Approaching" September 2016
"The EEOC Issues Guidance on Avoiding Retaliation Claims" September 2016
"OSHA Tries to Make Workers Safer by Making Post-Accident Drug Screens and Safety-Incentive Programs More Difficult to Apply" July 2016
"Email Reminder - Don't Do What Debbie Did" July 2016
"FLSA Violations Can Land You in Jail" December 2015
"The EEOC, DOL and OFCCP Announce Deadlines for Final Rules" December 2015
"Healthcare Providers Beware, OSHA Is Targeting Your Workplace Violence Programs, And it Is Going to Cost You..." December 2015
"OSHA Says that Fainting at the Sight of Blood is Recordable" November 2015
"EEOC Issues Another NPR Regarding Employee Wellness Programs" November 2015
"Most Common Hiring Pitfalls" August 2015
"Be on the Lookout for Department of Labor's "Administrator's Interpretation" Clarifying Independent Contractor Status" June 2015
"US Department of Labor Releases New FMLA Forms" June 2015
"EEOC Finally Issues Notice of Proposed Rulemaking Regarding Application of ADA to Employer Wellness Plans" April 2015
"May an Employer Require a Medical Examination When an Employee Transfers from One Position to Another" March 2015
"United States Department of Labor Announces Final Rule Regarding Definition of "Spouse" Under the FMLA" February 2015
"A Couple Action Items for HR in 2015" January 2015
"IRS Mileage Reimbursement Rate Increases for 2015" January 2015
"U.S. Department of Justice Takes Position that Title VII Prohibits Gender Identity Discrimination" January 2015
"At Least 21 States Raise Their Minimum Wage in 2014" January 2015
"Department of Labor Issues a Notice of Proposed Rulemaking to Revise Definition of "Spouse" Under the FMLA" June 2014
"Fifth Circuit Holds that Confidentiality Agreement Prohibiting Disclosure of "Financial" and "Personnel Information" Violates NLRA" April 2014
"Supreme Court Clarifies Employer Obligations to Pay for Time Spent Donning and Doffing Clothes" February 2014
"New OSHA Regulations Tracking Workplace Injuries" January 2014
"Exercise Caution When Granting Year-End Bonuses" December 2013
"Contrary to Public Opinion, You Can Still Conduct Criminal Background Checks-With Caution" June 2013
"What to Do When Employees Don't Show Up..." August 2012
"Final ADAAA Regulations" 6/2/2011
"2008 Legislature Expands Louisiana Non-Compete Statute" August 2008
Contributing author to the Texas Young Lawyers Association's publication, Texas Lawyers Professional Ethics, 3rd Edition
View More