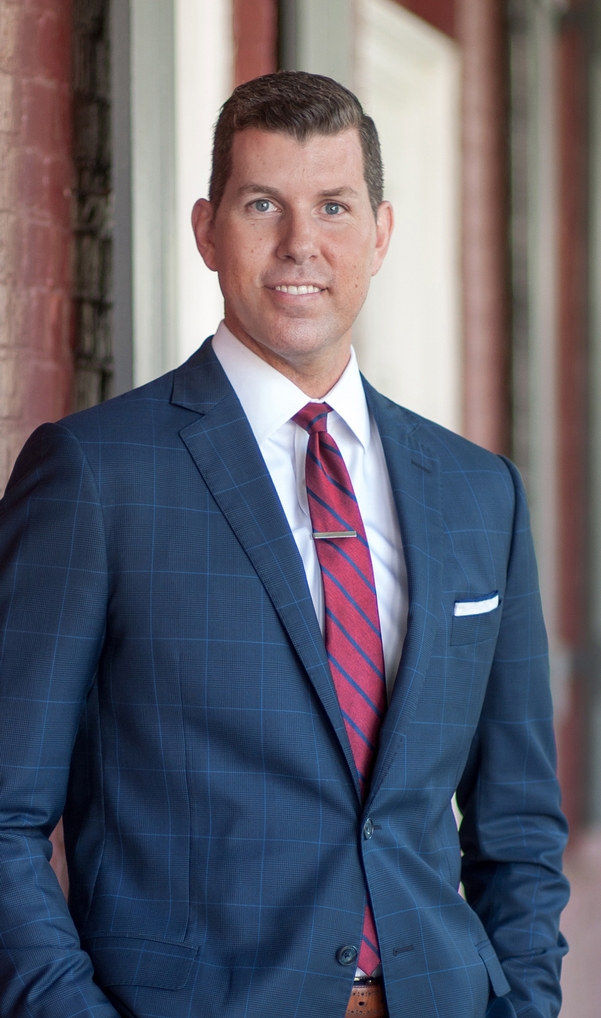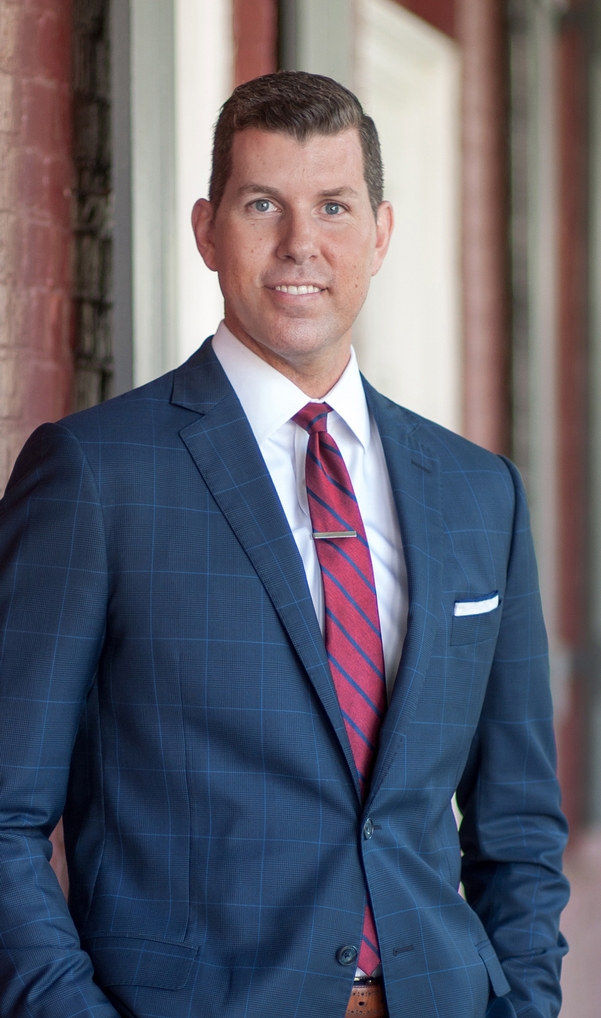 James R. Raines
Partner - Baton Rouge
T: 225.381.8058
F: 225.381.8029
James R. Raines is a partner is the Baton Rouge office of Breazeale, Sachse & Wilson, L.L.P. and serves as the Recruiting Partner for the firm. His principal areas of practice include administrative law, governmental relations, municipal law, elder law litigation, workers' compensation, compliance with the Medicare Secondary Payer Act, and real estate.
Administrative Law
Mr. Raines represents state licensing boards as board general counsel, prosecutor, and hearing officer in administrative hearings.
General counsel to state licensing boards
Prosecution of complaints before state licensing boards
Resolution of complaints prior to hearing
Representation of boards in state court
Served as hearing officer in administrative proceeding before board
Governmental Relations
Mr. Raines provides governmental relations services to clients both at the federal level in Washington D.C. as well as with state and local government. While he has a special interest in health care and technology, his diverse legal experience and relationships make him keenly adept at advising clients regarding a wide variety of issues.
Municipal Law
Mr. Raines represents political subdivisions of the State of Louisiana regarding the unique issues inherent to political bodies, including the following:
Compliance with the Louisiana Code of Governmental Ethics
Compliance with Open Meetings Laws
Compliance with the Louisiana Public Records Law
Cooperative Endeavor Agreements
Elder Law Litigation
Mr. Raines represents individuals involved in the following types of litigation:
Interdictions
Succession litigation
Trust disputes
Claims against fiduciaries
Undue influence claims
Forced heirship claims
Workers' Compensation
Mr. Raines advises and represents employers, insurers and self-insured funds regarding the defense of all aspects of workers' compensation claims, from day-to-day claims decisions to complex litigation.
Medicare Secondary Payer Act Compliance
Mr. Raines earned the designation of Certified Medicare Secondary Payer Professional with the Louisiana Association of Self Insured Employers in 2013, and advises employers, insurers, and businesses regarding their obligations under the Medicare Secondary Payer Act. He also advises clients regarding complex litigation involving Medicare Set Asides and settlement funding.
Real Estate
Mr. Raines advises and represents property owners, real estate management companies as well as commercial tenants in both general business affairs and litigated matters, including compliance with the Fair Housing Act, and defense of complaints filed under the Fair Housing Act.
Practice Areas
Administrative Law
Elder Law Litigation
Education
Paul M. Hebert Law Center, Louisiana State University, J.D./B.C.L., 2004
Abilene Christian University, M.S. (Psychology), 2001
Abilene Christian University, Certificate in Conflict Mediation and Dispute Resolution, 2001
Abilene Christian University, M.M.F.T. (Marriage and Family Therapy), 2000
Harding University, B.A. (Psychology), 1997
Admissions
Admitted to practice in all Louisiana State and Federal Courts.
Professional Associations
Louisiana State Bar Association
Baton Rouge Bar Association
National Alliance of Medicare Set-Aside Professionals (NAMSAP)
Community Involvement
LABI Emerging Leaders Council (Current Chair)
Juvenile Diabetes Research Foundation, LA Chapter (Board Member; Former Board President, Advocacy committee; Former Nominating Chair)
Leadership Baton Rouge Alumni (Board Member, Former Chair, Nominating Committee)
Manners of the Heart (Former Board Member, Former Vice Chairman)
Heritage Ranch Christian Children's Home (Cook-Off for the Kids Committee Member, 2014-2015)
Honors and Awards
Selected by his peers for inclusion in The Best Lawyers in America®, Since 2017
2015 Recipient of the Top Forty Under Forty, Baton Rouge Business Report
Council for a Better Louisiana, 2015 Leadership Louisiana Class.
Baton Rouge Area Leadership class of 2012.
Member of LABI Emerging Leaders Council
AV® PreeminentTM Peer Review Rated.
Presentations
Basics of Interdiction and Judicial Commitments, LHA Behavioral Health Law Update: Creating the Right Balance in the Delivery of Behavioral Healthcare, Louisiana Hospital Association Conference Center, January 2017
Practitioner Licensure Issues, LHA Behavioral Health Law Update: Creating the Right Balance in the Delivery of Behavioral Healthcare, Louisiana Hospital Association Conference Center, January 2017
Medicare Set-Asides in Workers' Compensation, NBI Advanced Workers' Compensation Seminar, June 24, 2016
Re-Review/Reconsideration by CMS, NAMSAP Annual Meeting, October 1, 2015
Basics of Interdiction and Commitments, LHA Behavioral Health Law Seminar: Striking the Right Balance in the Delivery of Behavioral Healthcare, August 2015
Special Issues Regarding Evictions and Reasonable Accommodations, Client Seminar, November 2014
Mental Health Law Update, Louisiana Hospital Association, August 2014
Medicare Set Asides and Liability Actions, Addressing Potential Issues Before Final Regulations, Baton Rouge Bench Bar Conference, July 24, 2014
MSP Compliance: Medicare Set-Asides, Louisiana Department of Insurance, June 26, 2014
"PECs, Interdiction, and Commitment Compliance Essentials", Presented at the Louisiana Hospital Association's Mental Health Law Update conference, May 9, 2013
View More