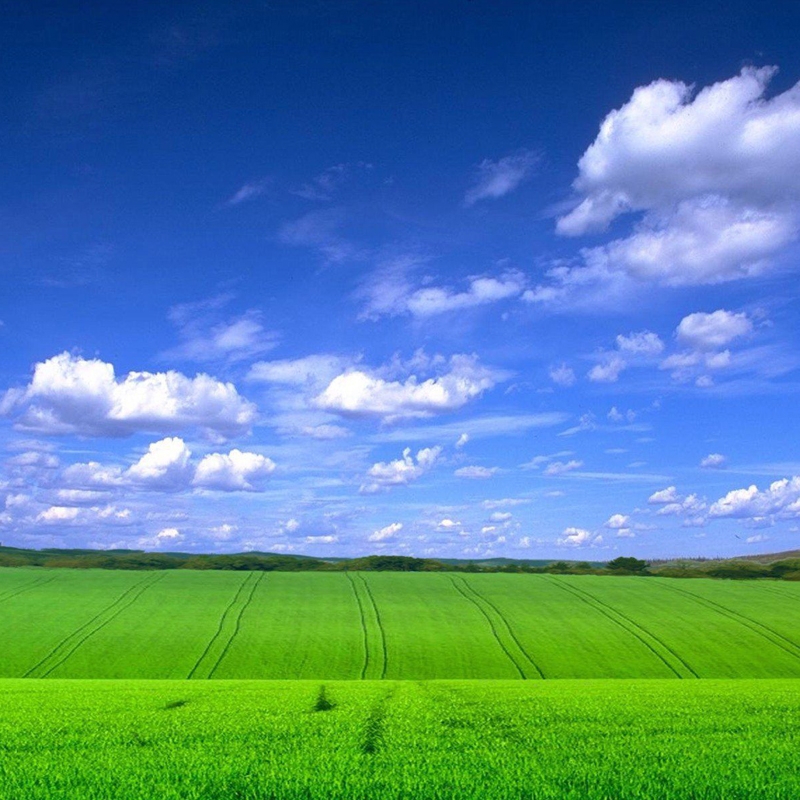 BSW has an inter-disciplinary Industrial Development Team, which includes attorneys experienced in economic development, incentives, credits, environmental, real estate, tax, financing, labor and employment, and construction. The Team is able to work with the sponsor from the very beginning of a project, whether selecting a 'greenfield' or 'brownfield' site, or the acquisition of an existing facility, to the point where the project or plant is in full production. The Industrial Development Team works with the sponsor to:
in the case of a greenfield project, find the best locations

negotiate purchase contracts,

identify, secure, and maximize state-provided financial incentives and economic development grants,

set up favorable state and federal tax structures,

obtain financing,

advise regarding environmental issues, including navigating local public opinion,

negotiate construction contracts, and

assist with labor and employment issues.
Some members of the team have served with, or are former employees, of the exact state agencies that are involved in these transactions. Their experience allows the team to draw upon their knowledge of the inner-workings of the agencies, as well as their relationships with key state employees, other state and local officials, and economic development officials.
Incentives, Credits & Economic Development
BSW's Incentives, Credits & Economic Development ("ICED") group is composed of attorneys with knowledge in tax, public finance, real estate, government policy, controversy, corporate, non-profit organizations and international law. Our team has worked diligently to develop strong relationships with key contacts within the state, cities and parishes as well as other political subdivisions such as port districts and industrial development boards. We offer up-front incentive negotiation and advice on structuring transactions—both home and abroad—to maximize incentives and tax credits. We supplement those services, when necessary, with tax opinions and tax controversy defense.
Our clients receive a wide-range of strategies that can be implemented throughout the life of their projects and during various stages of a transaction to increase their bottom line. ICED clients include state and local governmental entities, public and private universities, for profit and nonprofit organizations, private investors, energy companies, port authorities, foundations, Louisiana Department of Economic Development (LED) and other economic development organizations (EDOs).
Incentives and Tax Credit Financing
Our attorneys have vast experience with discretionary and statutory tax credits and incentives and obtaining non-traditional financing. Often, projects will include multiple financing tools combined with traditional debt and equity.
Payments-in-Lieu-of-Tax (PILOT)
Industrial Tax Exemptions (ITEP)
Cooperative Endeavors Involving P3 Projects
Historic Tax Credits (HTC)
New Markets Tax Credits (NMTC)
Leverage and Bridge Loan Financing Associated with HTC and NMTC Financing
Tax Increment Financing (TIF)
Motion Picture Infrastructure Credit
Film Tax Credit
Research And Development Credit (R&D)
Solar Tax Credit
International Transactions
Clients often seek assistance with international incentive packages available to domestic companies interested in expanding their businesses in foreign countries, particularly Latin America. Our attorneys have experience advising on:
Foreign and Free Trade Zones
Free Trade Agreements
Industrial and Manufacturing Incentives
Reforestation & Agricultural Incentives
Special Development Zones
Tourism and Hospitality Incentives
US Export Incentives
Tax Controversy and Litigation
Our tax lawyers have extensive experience helping clients with state authorized tax incentive programs, including litigating statutory tax incentives such as solar or flex fuel.
Business Transactions
For decades, BSW has been home to one of the largest mergers, acquisitions and transactional groups in Louisiana and across the gulf south. Today, our corporate group has more than 200 years of combined practice experience, and handles acquisitions, sales, mergers, separations, equity placements and other transactions for a wide variety of private and public clients. As the structure of most transactions is heavily tax law dependent, the majority of our transactional attorneys have a masters of law in taxation and/or are board certified tax specialists. Complex transactions typically require experience across a number of different legal areas, and our corporate group is supported by our large labor group, governmental relations group, commercial litigation group, insurance regulatory group, and banking and finance group.
In addition to the basics of corporate practice such as devising negotiation strategies, designing deal structure, and drafting transitional document packages, our attorneys offer many years of experience with helping our clients: identify potential buyers or targets, identify sources of venture capital and other equity to fund transactions, identify lending resources for leveraged transactions, and value and price businesses for transactional purposes across most industries, including insurance, health care, retail, manufacturing, construction, software, oil and gas, petrochemical, environmental, maritime, and service industries, to name a few.
Real Estate
Well-facilitated real estate transactions keep the local and state economy moving. From lease agreements to litigation, we work with developers, landlords, tenants, lenders, and individual and corporate landowners to get the job done effectively and efficiently.
Our attorneys are experienced in the negotiation and drafting of commercial real estate and personal property sales and leases. This section handles zoning, land use, sales, servitudes, mortgages, foreclosures, acquisitions and financings of diverse property interests and real estate syndications. The real estate attorneys work closely with our environmental group to handle zoning and permitting issues.
Environmental
Both Texas and Louisiana's chemical industry employs thousands of men and women and provides the raw materials essential for manufacturing many everyday conveniences — yet is highly scrutinized by the public and media, and heavily regulated by government.
The key to balancing industrial growth with environmental protection is knowing the rules and abiding by them. We advise clients on the effects of federal and state regulations, and assist them in permitting, compliance and other activities critical to expansion and ongoing operations.
Our clients range from individuals to Fortune 500 corporations, governmental entities and non-profit institutions. We represent clients in matters involving air quality, water quality, solid and hazardous waste, Superfund, exploration and production waste, NORM, underground storage tanks, wetlands, endangered species, land use and development, toxic tort litigation, insurance coverage, oil pollution, coastal zone management, forestry management, aquaculture and environmental justice.
BSW's team has extensive, in-depth experience representing individual companies and chemical industry trade groups in matters ranging from the routine to the complex. Above all, we strive to give chemical companies the same right as all Louisiana and Texas companies: to operate safely in a professional and responsible manner.
International
In today's world, nearly every business can go global. That's why BSW's attorneys are equipped to pursue our clients' international interests, whether they be non-profit projects or a full-scale hotel development. Our team consists of attorneys located in Baton Rouge and New Orleans, and has assisted clients with international sales contracts, foreign direct investment, sanctions compliance, real estate transactions, and even establishing a franchise on foreign soil. We have experience that spans beyond the territorial limits of our home country. From an export in China to a distribution agreement in Europe, or a subsidiary in South America, our attorneys have the tools to help your business increase profits abroad.
But sometimes, foreign law is the easy part. We've also helped our clients navigate U.S. regulations related to their international business. Our firm has experience in commodity licensing, compliance under International Traffic in Arms Regulations and the Foreign Corrupt Practices Act. Our attorneys can help your business remain compliant whether you are dealing with a U.S. territory in Latin America or an embargoed nation in the Middle East.
Finance
Breazeale, Sachse & Wilson, L.L.P. attorneys play a key role in bond issuance and other financing activities for a wide variety of public/governmental entities and private companies. BSW has represented state and local governments, government authorities, underwriters, borrowers, corporations, corporate trustees, and banks and financial institutions which provide credit support to financing transactions.
We have been involved in hundreds of financing transactions. While many of our financings are in Louisiana, we have been engaged in financings throughout the United States including Texas. BSW has dedicated attorneys and specially trained finance paralegals and legal assistants. BSW's lawyers have been leaders in advising our clients on the latest developments in tax, securities and finance law which impact their financing programs, in drafting legislation, and in speaking on current topics at seminars.
We are adept at organizing and managing both simple and complex transactions. Often, as Lead Bond Counsel for cities, parishes and other political subdivisions of the State of Louisiana, we collaborate with others on each financing. Our goal is to find the most efficient and timely method to complete the bond issue. New financing programs and structures often require detailed implementing legislation. We have drafted a great deal of State and local legislation. We prepare tax compliance agreements and review those prepared by other bond counsel. We have successfully commented on revisions to various IRS regulations and continually advise on compliance with tax requirements and rebate.
Tax
BSW is home to one of the most comprehensive tax groups in the area. Our five board certified tax attorneys specialize in a myriad of complex tax matters, ranging from federal income tax and state and local tax issues, to ERISA, pension, retirement plan issues and many others. Our attorneys have assisted in tax planning with regard to mergers and acquisitions, sophisticated financing transactions and tax free reorganization transactions on local, state and federal levels, as well as advising clients regarding federal tax audits from the Internal Revenue Service pertaining to various federal tax issues.
Our state and local tax ("SALT") section has extensive experience in handling state and parish tax matters relating to all of the state and local taxes. Our attorneys assist clients with matters such as sales and use taxes, ad valorem property taxes, occupancy taxes, corporate income and franchise taxes, and severance taxes.
The firm's tax lawyers have worked with clients in handling state and local tax audits in administrative appeals with both the state tax agencies and various local taxing authorities.
Additionally, they have advised with tax planning on aspects of multi-state business operations, and have helped with handling both state and local refund requests.
Construction
The construction industry practice group at BSW represents a broad range of clientele from all facets of the construction industry in matters of contract negotiation, claims avoidance, claims preparation, construction litigation in federal and state venues, as well as mediation and arbitration.
Our construction industry lawyers work closely with the BSW environmental group to provide our clients with the highest quality counseling on a variety of environmental matters. With the growing complexity of environmental laws, the construction industry has become more sensitive to environmental issues, including air, water, solid and hazardous waste, super fund, non-hazardous oil field waste, underground storage tanks, wetlands, endangered species, land use and development, insurance coverage litigation, natural resources, oil pollution, coastal zone management and restoration, forestry management, aquaculture and environmental justice.
As general counsel for the American Institute of Architects (Louisiana), American Institute of Architects (Baton Rouge), Associated Builders and Contractors (Pelican Chapter), American Society of Civil Engineers Louisiana Division, Greater Baton Rouge Industry Alliance, Concrete and Aggregates Association of Louisiana, Louisiana Building Material Dealers Association, and our association with the Association of General Contractors, BSW has also developed a unique position in the construction industry to draft, lobby or respond to the latest construction industry sponsored legislation by representing a variety of clients involved in both public and private construction projects.
The construction industry practice group understands the unique issues which face construction companies. Our attorneys have practiced before numerous federal, state and local courts and administrative bodies throughout the Southern United States. Lawyers within our group are licensed to practice in numerous states and have been authorized to practice on a pro hoc vice basis in many others. At BSW, we know that winning—whether through a pretrial settlement or at the trial and appellate level—is critical.
Governmental Relations
Our attorneys and strategic partners in this area protect the interests of BSW clients across many industries by monitoring and reporting on regulatory developments; drawing high-level support in favor of or opposition to proposed legislation; and drafting legislation beneficial to their operations. When challenged by laws and regulations, clients depend on us to provide effective representation before governmental agencies and other regulatory bodies.
Attorneys