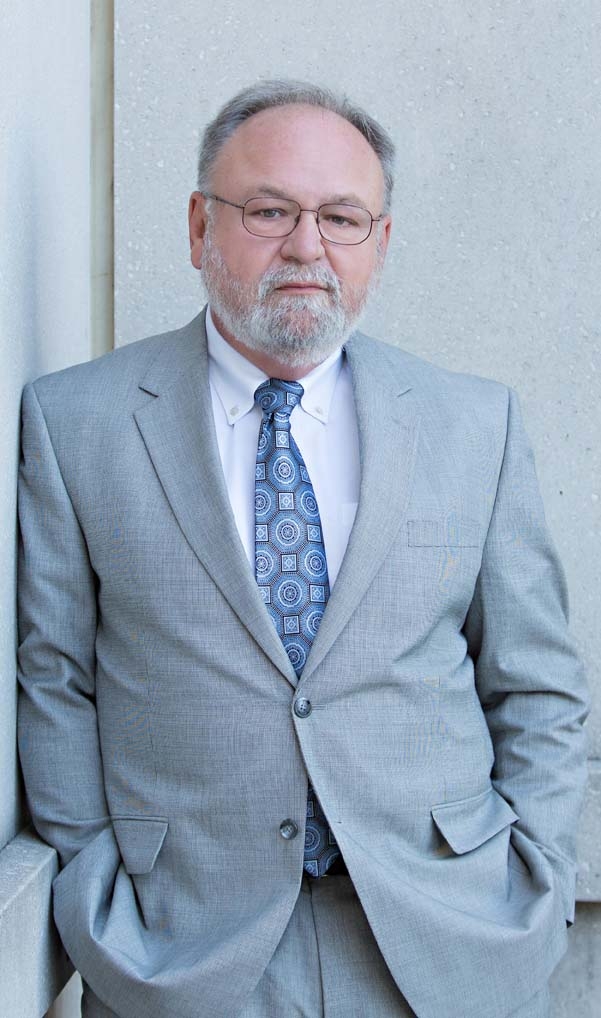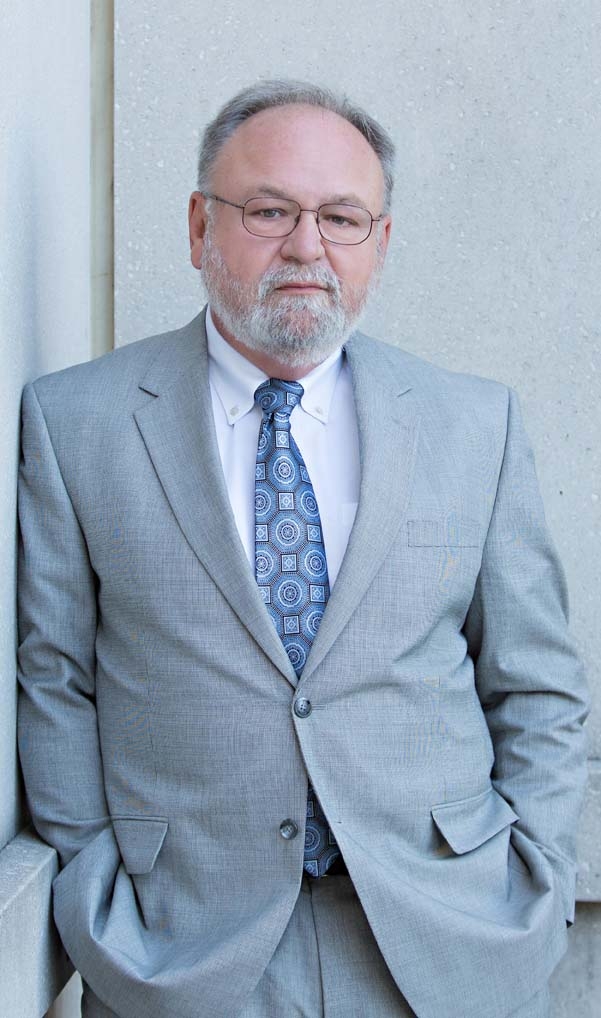 Gregory D. Frost
Partner - Baton Rouge
T: 225.381.8043
F: 225.381.8029
Gregory D. Frost, a partner in the Baton Rouge office, practices exclusively in the area of healthcare. He concentrates his legal practice primarily on the representation of not-for-profit, for-profit and governmental hospitals, and has extensive experience assisting home health agencies, physicians and other types of healthcare providers. Mr. Frost is experienced in Medicaid supplemental reimbursement, complex commercial transactions involving the merger and acquisition of healthcare providers, provider contractual and operational issues, licensure, fraud and abuse, and other regulatory matters. He has wide experience dealing with HIPAA and health information issues, and was one of the first attorneys in the country to be Certified in Healthcare Privacy by the American Health Information Management Association.
Mr. Frost was vice president of Legal and Governmental Affairs of the Louisiana Hospital Association for over eight years. He has lectured at Louisiana State University, Tulane University, the University of Louisiana at Lafayette, Southern University, and the College of St. Francis. He regularly speaks before trade and professional organizations and legal audiences. Mr. Frost served on the adjunct faculty of the College of St. Francis and was the organizer of the HIPAA Privacy WorkGroups and the annual Louisiana HIPAA and EHR Conference. In addition to numerous articles on health law issues, he is the editor of Louisiana Health Information Law Manual, which is currently in its eleventh edition and used as a textbook at ULL.
Practice Areas
Education
Paul M. Hebert Law Center, Louisiana State University, J.D., 1981
Louisiana State University, B.A., 1977
Admissions
Louisiana, 1981
U.S. District Court, Western District of Louisiana
U.S. District Court, Eastern District of Louisiana
U.S. District Court, Middle District of Louisiana
Experience
Vice President for Legal and Governmental Affairs, Louisiana Hospital Association, 1986-1994
College of St. Francis (Adjunct Professor, 1998-2000)
Louisiana State University Paul M. Hebert Law School (Adjunct Professor, 2018)
Professional Associations
Baton Rouge Bar Association
Louisiana State Bar Association
American Bar Association Healthcare Section
American Health Lawyers Association
Louisiana Society of Hospital Attorneys (charter director and past president)
American Health Information Management Association
Healthcare Financial Management Association
Louisiana Medical Group Management Association
Health Care Compliance Association
Honors and Awards
Ranked in Chambers USA: America's Leading Lawyers for Business for Louisiana in the area of Healthcare in 2015, 2016, and 2017.
Selected by his peers for inclusion in The Best Lawyers in America® (listed annually since 2010)
Selected Lawyer of the Year, in Health Care Law in Baton Rouge by The Best Lawyers in America® 2017
AV® PreeminentTM Peer Review Rated.
Presentations
Lightning Round – Medical Records Issues , Louisiana Hospital Association Advanced Issues in Physician Employment Seminar, April 2019
"Doing the Deal" – Structuring – Hiring, Recruiting, Embedding Into Another Practice, etc., Louisiana Hospital Association Advanced Issues in Physician Employment Seminar, April 2019
Louisiana Health Information Law Seminar, BSW Solutions, February 2019
Selected HIPAA Issues, Louisiana Ambulatory Surgery Center Association 2019 Annual Meeting, January 2019
Advanced Healthcare - The Important, Interesting and Not Very Lucrative World of Health Information Law in Louisiana, LSU Law School, April 2018
Legislative Update, Louisiana Health Information Management Association, April 2018
Louisiana Health Information Law Seminar, BSW Solutions, February 2018
HIM Update, Louisiana Hospital Association's 28th Annual Health Law Symposium, November 2017
Legislative Update, Louisiana Health Information Management Association, April 2017
Behavioral Health Lightening Round, Louisiana Association of Behavioral Health, March 2017
HIM, Including Recent Revision to Substance Abuse Confidentiality, LHA Behavioral Health Law Update: Creating the Right Balance in the Delivery of Behavioral Healthcare, Louisiana Hospital Association Conference Center, January 2017
HIPAA Basics, An Introductory Discussion, LSBA Government and Public Law Section, November 2016
Louisiana Health Information Law Seminar, BSW Solutions, February 2016
Advanced Compliance Seminar, Louisiana Hospital Association Conference Center, September 2015
HIM Issues with Behavioral Health Providers, LHA Behavioral Health Law Seminar: Striking the Right Balance in the Delivery of Behavioral Healthcare, August 2015
LHA Basic Compliance Seminar, Louisiana Hospital Association, April 2015
Legislative Update, Louisiana Health Information Management Association, April 2015
Louisiana Health Information Law Seminar, BSW Solutions, February 2015
Healthcare Compliance Update, Louisiana Hospital Association, January 2008
What's New In Privacy, 2007 Louisiana HIPAA & EHR Conference, November 2007
LERN and HIPAA, presented to the LERN Board at their retreat in New Orleans, August 22, 2014
Health Information Issues, presented at the Louisiana Hospital Association's annual Mental Health Law Update conference, August 20, 2014
Legislative Update, Louisiana Health Information Management Association, April 2014
Louisiana Health Information Law Seminar, BSW Solutions, February 2014
Webinar - Public/Private Partnerships Educational Series: Part I: Alternative Sources of State Medicaid Match – CPEs, IGTs and other Obscure Acronyms. , America Health Lawyers Association, February 12, 2014
HIPAA Series – Part I Webinar, Louisiana Health Information Management Association, November 2013
Additional Privacy Updates – Cases, Breaches, etc. and Implementing the Omnibus Changes, 2013 Louisiana HIPAA and E H R Conference, October 2013
Louisiana Medicaid Supplemental Payment UPL, Louisiana Chapter of HFMA, August 2013
Legislative Update Webinar, Louisiana Health Information Law/BSW Solutions, July 2013
Discovery in an Electronic Health Information Environment, Woman's Hospital, June 2013
"Mental Health Law Update", Louisiana Hospital Association, May 2013
Legislative Update, Louisiana Health Information Management Association, April 2013
Advanced Compliance Seminar - Louisiana Hospital Association, March 2013
"HIPAA Changes - Understanding & Implementing the Latest Rule", Horne LLP and Breazeale, Sachse & Wilson HIPAA Conference, March 2013
Louisiana Health Information Law Seminar, February 2013
Business Health Law Seminar – Physician Alignment Issues, Louisiana Hospital Association , January 2013
Privacy Update Issues, 2011 Louisiana HIPAA and E H R Conference , October 2012
HIPAA Privacy Training, HSLI, March 2012
Louisiana Health Information Law Seminar , February 2012
Upper Payment Limit (UPL) Basics, 22nd Annual Health Law Symposium, Louisiana Hospital Association, November 2011
What's New In Privacy and Security, 2011 Louisiana HIPAA and E H R Conference, October 2011
Accountable Care Organizations, Louisiana Organization of Nurse Executives, May 2011
Legislative Update, Louisiana Health Information Management Association, April 2011
EMTALA - The Emergency Medical Treatment and Active Labor Act, 2011 Southern Regional EMS Conference, March 2011
Mental Health Issues in EMTALA" Louisiana Hospital Association's, Mental Health Law Update Conference, March 2011
Compliance Training, Louisiana Hospital Association, February 2011
LA Health Info Law Seminar, February 2011
Winter Symposium, Louisiana Hospital Association, February 2011
Community Benefit - Additional Requirements for Charitable Hospitals in Healthcare Reform, Louisiana Chapter Healthcare Financial Management Association, January 2011
"HIPAA Year in Review"; "Enforcement Actions"; "Working with Business Associates after HITECH" and "Privacy Issues In EHRs", 2010 Louisiana HIPAA and EHR Conference, November 2010
HIT and Meaningful Use for Physicians, St. Francis Medical Center Medical Staff Annual Meeting, November 2010
Records Retention, Louisiana Psychological Association, October 2010
Healthcare Organization's Role In Formatting Public Policy, Southeast Louisiana Chapter of American College of Healthcare Executives, October 2010
How to Survive RAC and other Audits, 2010 EMS Southern Regional Conference, September 2010
Fraud and Abuse Update - Compliance After Health Care Reform, Homecare Association of Louisiana, September 2010
HIPAA In-Service Training, Louisiana Healthcare Quality Forum, August 2010
Department of Justice Collection Activities on Infusion, Blood Administration and Lithotripsy, 2010 Summer Institute of Louisiana Chapter of Healthcare Financial Management Association, August 2010
3048 For Rural Hospitals: An Overview, 8th Annual Mid-South CAH Conference 2010, August 2010
Non-Profit Hospitals in Healthcare Reform, Louisiana Healthcare Reform Conference, June 2010
Legal Duties, Responsibilities and Liabilities of a Non-Profit Organization's Officers and Directors, 2010 Louisiana Primary Care Association's Annual Conference, June 2010
Legislative Update, Louisiana Health Information Management Association, April 2010
HIPAA Presentation, Rapides Regional Medical Center, March 2010
Implementing HITECH Privacy Changes, BSW Solutions, LLC Teleconference Workgroup Series, March 2010
Louisiana Health Information Law Seminar, BSW Solutions, LLC, February 2010
Compliance Program Basics - Organizing and Managing Healthcare Compliance, Louisiana Hospital Association, January 2010
What's New In Privacy and Security, 2009 Louisiana HIPAA & EHR Conference, October 2009
Compliance Training, In-house training for all employees of West Jefferson Medical Center personnel, September 2009
Recent Developments in Compliance-Regulations, Advisory Opinions, and Cases, Louisiana Hospital Association's, seminar on Advanced Compliance Updates, September 2009
Compliance Seminar - Physician Related Issues, Louisiana Hospital Association, June 2009
Legislative Update, Louisiana Health Information Management Association, April 2009
Healthcare Risk Management, Louisiana Hospital Association, April 2009
Mental Health Law Update, Louisiana Hospital Association, March 2009
Louisiana Health Information Law Seminar, BSW Solutions, LLC, February 2009
Compliance Program Basics - Organizing and Managing Healthcare Compliance, Louisiana Hospital Association, January 2009
HIPAA and Medical Records, Louisiana Society of Hospital Attorneys, Health Law Symposium, November 2008
Peer Review under Louisiana Law and Protecting and Disclosing Peer Review Records, Louisiana Society of Medical Staff Services, 2008 Winter Conference, November 2008
Impact of Ethics Reform on Rural Hospitals, Louisiana Hospital Association Annual Meeting and Conference, July 2008
Legal Responsibilities and Liability, Louisiana Primary Care Association Annual Conference, July 2008
Legislative Update, Health Law Update, Louisiana Hospital Association, May 2008
Admission Issues-EMTALA, Mental Health Law Update, Louisiana Hospital Association, March 2008
Health Information Issues- Confidentiality, Release, and Substance Abuse, Mental Health Law Update, Louisiana Hospital Association, March 2008
Louisiana Health Information Law Seminar, HPM, February and March 2008
View More