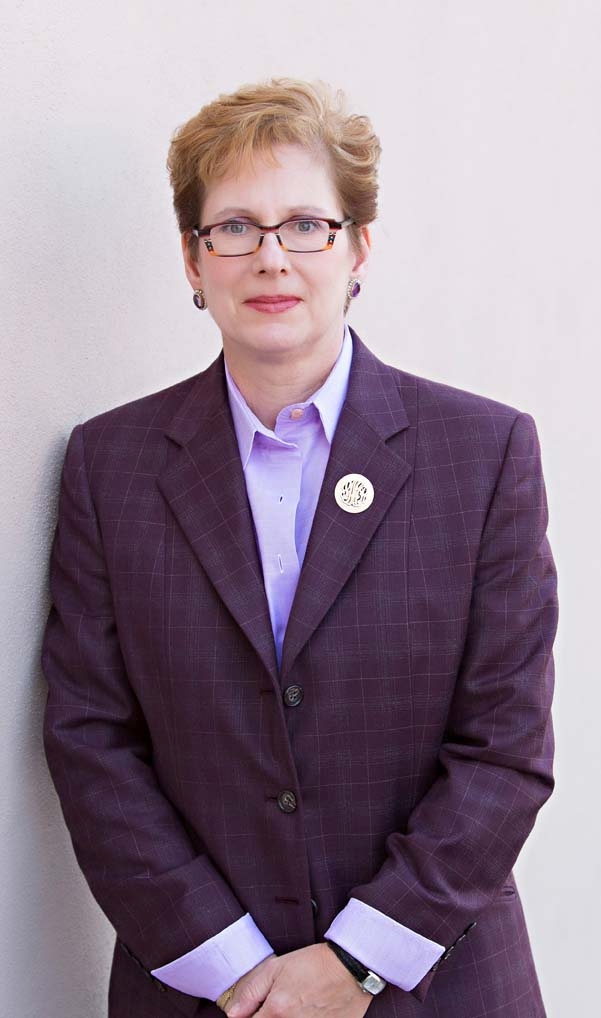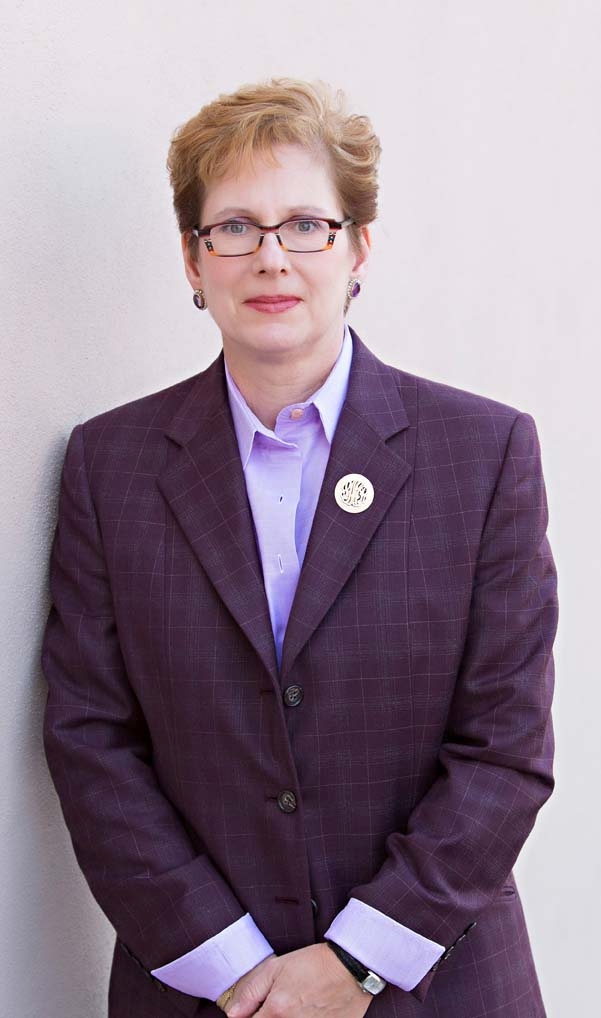 Eve B. Masinter
Partner - New Orleans
T: (504) 584-5468
C: (504) 421-6366
F: (504) 584-5452
Ms. Masinter is a litigator in the areas of employment, business, and healthcare, including class action defense. She has longstanding experience in trial and appellate practice in both federal and state courts. She has successfully represented private and public entities before multiple federal and state appellate courts.
She handles administrative matters with the EEOC, DOL, and OSHA. She also opines on insurance coverage. Ms. Masinter represents management in injunction proceedings involving Unions, litigates non-compete cases, as well as cases involving state and federal employment laws and regulations. She regularly conducts employer and supervisor training on topics such as avoiding discrimination, harassment and retaliation in the work place, the hiring, discipline and termination of employees, and on various employment laws.
Her clients include hotels, hospitals and other healthcare entities, restaurants, retail and industrial employers and public entities. She not only defends such clients in various employment matters but counsels and advises them on employment and HR policy and procedures and updates and revises employment policies and procedures and employee handbooks and manuals.
She served on the International Association of Defense Counsel, Board from 7/2014 – 7/2017 and was the Board Liaison to the Employment Law, Diversity and Membership Committees, and the Defense Counsel Journal. As an active member of the New Orleans community. Eve serves as the President of the Board for New Orleans Vocal Arts Chorale.
Appellate

Plaisance v. Jefferson Parish School Board, 252 So.3d 996 (La. App. 5th Cir. 7/31/2018).
Elementary and middle school principals filed petition for damages and declarative and injunctive relief against school board, alleging breach of contract, following decision to demote or remove principals. The District Court, 24th District, Jefferson Parish, No. 721-681, DIVISION "C", June B. Darensburg, J., entered partial final judgment confirming demotions and removals.
Garrison v. St. Charles General Hospital, 847 So.2d 688 (La. App. 4th Cir. 5/7/2003).
Writ granted remanding Hepatitis C class action and ordering trial court to address the Defendants' exception of cumulation of actions before ruling on class certification and to revisit exception of improper venue after or in conjunction with a hearing and ruling on class certification.
Chauvin v. Sisters of Mercy Health System, St. Louis, Inc., 818 So.2d 833 (La. App. 4th Cir.5/18/2002), writ denied, 825 So.2d 1194 (La. 9/30/2002).
Summary judgment dismissing 1963 blood transfusion recipient's strict liability and negligence claims against hospital for Hepatitis C affirmed by the Louisiana Appellate Court. The Court held that, in 1963, virus' presence in blood was "unavoidably unsafe" under the restatement of the Law of Torts 2d, precluding liability.
Arnolie v. Orleans Parish School Board, et al., 48 Fed.Appx. 917, 2002 WL 31115131 (5th Cir. 9/17/2002).
The Fifth Circuit determined that Arnolie's race discrimination claim was not brought timely, two unfavorable evaluations did not amount to adverse employment actions and school Principals were not "employers" as defined by Title VII.
Taylor v. Books A Million, Inc., 296 F.3d 376 (5th Cir. 7/15/2002).
In a race discrimination and retaliation case against Books A Million, Inc., the U.S. Fifth Circuit affirmed the district court's dismissal of plaintiff's claims under Fed. R. Civ. P. 12(b)(6). The case presented an issue of first impression for the Fifth Circuit regarding the timeliness of the filing of a lawsuit under Title VII after the presumed receipt of a notice of right to sue from the Equal Employment Opportunity Commission. Looking to the United States Supreme Court and other circuits, the Fifth Circuit adopted a seven-day presumption of receipt, where the date of receipt of the EEOC's notice of right to sue was unknown. Under this presumption, the plaintiff's case against Books A Million was filed one day too late.
Douglas v. Dyn McDermott Petroleum Operations Company, 144 F.3d 364 (5th Cir.6/18/1998), rehearing en banc denied, 163 F.3d 223 (5th Cir. 12/16/1998).
In-house counsel was terminated and sued claiming race discrimination and retaliation. Jury verdict on retaliation claim only reversed by the Fifth Circuit Court. No protection under Title VII for an in-house attorney who violated the Rules of Professional Conduct and disclosed confidential client documents and information to a third party under the guise of asserting her rights - no protected activity.
Cabrol v. Town of Youngsville, 106 F.3d 101, (5th Cir. 2/24/1997)
The Fifth Circuit held that summary judgment was properly granted in favor of employer where terminated employee alleged constitutional violations but lacked a sufficient property interest as an at-will employee and could have been terminated at any time.
Sherman v. RK Restaurants Holdings, Inc., 2014 WL 4540023 (E.D. La. 9/11/2014)
Motion to Stay Pending Arbitration granted under the Federal Arbitration Act and the parallel state law in a race and religious discrimination, defamation, intentional infliction of emotional distress, and wage claim action removed to Federal Court. Arbitration Agreement signed by Executive Chef at inception of employment agreeing to submit all claims, including wage, tort and discrimination claims, enforced. Court rejects an unconscionable argument, and finds that the FAA preempts a state law that prohibits choice of forum clauses and that the claims fall within the scope of the clear terms of the Arbitration Agreement.
Christina v. Stein,2003 WL 22966366 (E.D. La. 12/12/2003).
Rule 12 (b)(6) Motion to Dismiss individual supervisory defendants (Board President and Executive Director) in Age Discrimination in Employment Act (ADEA) suit filed by employee of retirement facility.
Barber v. Marine Drilling Mgmt., Inc., 2002 WL 237848 (E.D. La. 2/15/2002).
Rule 12(b)(6) Motion to Dismiss granted in sexual harassment, defamation, intentional infliction of emotional distress and state law whistle-blower case. Allegations did not appropriately satisfy that the conduct at issue was "because of sex" or that the conduct was so severe and pervasive as to constitute hostile environment discrimination under Title VII and La. R.S. 23:301. The state law claims were dismissed for failure to state the necessary elements.
Santee v. Windsor Court Hotel Ltd., Pshp., 2000 WL 1610775 (E.D. La. 10/26/2000).
Refusal to hire because of plaintiff's hair color dismissed on summary judgment, as plaintiff did not comply with employer's grooming standards. The court found no basis for constitutional or Title VII race discrimination claims, as no state action was involved and hair color was not a protected class.
Practice Areas
Education
Paul M. Hebert Law Center at Louisiana State University, J.D., 1982
Louisiana State University, B.A., 1979
Admissions
Louisiana, 1982
U.S. District Court, Eastern, Middle and Western Districts of Louisiana and Eastern District of Arkansas
U.S. Court of Appeals, Fifth and Eighth Circuits
U.S. Supreme Court
Pro hac vice admissions to many other U.S. Federal District Courts
Professional Associations
American Bar Association
Claims & Litigation Alliance (CLM)
Louisiana State Bar Association, Labor and Employment Law Section, Chair (2006-2007), Vice-Chair (2005-2006), Secretary/Treasurer (2004-2005), Council Member (2001-2004)
ABA Committee for Liaison with the EEOC, OFCCP & DOJ
Federal Bar Association
New Orleans Bar Association
American Health Lawyers Association
Louisiana Hospital Association
Louisiana Supreme Court Historical Society
Community Involvement
Board President of NOVA Chorale
Founding Board Member of NOLA City Bark
Honors and Awards
AV® PreeminentTM Peer Review Rated.
Ranked in Chambers USA: America's Leading Lawyers for Business for Louisiana - Labor and Employment, since 2007
Selected by her peers for inclusion in The Best Lawyers in America® since 2012
Listed in Louisiana Super Lawyers in the area of Employment & Labor, since 2013
Corporate Livewire Global Awards Winner, 2015
Selected by New Orleans Magazine as "Top Lawyers", 2012, 2013, 2014, 2016, 2017, 2018, 2020
New Orleans CityBusiness - Leadership in Law Class of 2008
New Orleans CityBusiness -Woman of the Year in 2003 and 2009
Louisiana Super Lawyers Top 25 Women 2019
Law Review
Order of the Coif
Publications
"Three Spring Cleaning Tips for Employers" May 2021
""Recent Developments in Business and Corporate Litigation", ABA Business Law Section Annual Case Law Update - Chapter 19" August, 2019
"Clarity on the Horizon? Another Appeals Court Grants En Banc Review of Sexual Orientation Discrimination under Title VII" IADC Diversity Newsletter, June 2017
"Next stop Supreme Court? The circuit split over Title VII's coverage of sexual orientation discrimination" Westlaw Journal, Volume 31, Issue 21, May 2017
"Because of Sex Under Title VII" May 2017
"Hively v. Ivy Tech Comty. Coll., S. Bend, 15-1720, 2016 WL 4039703 (7th Cir. July 28, 2016): Sexual Orientation Discrimination not (yet) Covered by Title VII" IADC Diversity Newsletter, September 2016
"Tyson Foods, Inc. v. Bouaphakeo, et al: Employees Win on Liability, but Will They Ultimately Bring Home the Bacon?" Westlaw Journal, Volume 30, Issue 24, June 2016
"Tyson Foods, Inc. v. Bouaphakeo, et al: Employees Win on Liability, but Will They Ultimately Bring Home the Bacon?" IADC Diversity Newsletter, May 2016
"Fifth Circuit Signals to NLRB to Show Respect and Shun Sophistry" IADC Employment Newsletter, November 2015
"Update on Transgender Rights in the Workplace" IADC Diversity Newsletter, January 2015
"EEOC Recognition of a Title VII Cause of Action for Transgender Individuals" IADC Committee Newsletter, December 2012
"Alito Speaks for the Court: Timeliness Under Title VII" Louisiana Bar Journal, Volume 55, Number 2, pp.130-132, August 2007
"Verbal Abuse: Supreme Court Slaps Down Discriminatory Standard" IADC Employment Law Newsletter, No. 1, August 2006
"United States Supreme Court Updates" IADC Employment Law Newsletter, No. 10, June 2005
"What's Age Got to Do With It? Recent Developments in Employment Law in the United States Supreme Court" IADC Defense Counsel Journal, Volume 72, Number 2, pp.141-157, April 2005
"Supreme Court Update: Drugs, Sex and Money" IADC Employment Law Newsletter, No. 3, December 2003
"Position Statements to the EEOC: A Trap for the Unwary" IADC Employment Law Newsletter, No. 2, November 2003
"Employment Cases on the Supreme Court Docket for the 2003-2004 Term" IADC Employment Law Newsletter, No. 1, October 2003
"What the Supremes Recently Heard and Recorded", IADC Employment Law Newsletter No. 6, November 2003
"Recent Developments: Labor and Employment Law," "Supreme Court Limits Permissible Scope of Non-Compete Agreements", Louisiana Bar Journal, Volume 49, Number 4, pp. 330-331, January 2002
View More
Presentations
Update on FMLA & ADA Developments, Management Update, January 2022
Surveying Significant Louisiana State Labor/Employment Laws, Management Update Briefing, November 2021
Dealing with Liability for Potential Wage Disparities, Management Update, May 2021
Dealing with Medical Leaves of Absence—Paid and Unpaid, Management Update Briefing, January 2021
"Practicing Legally Proper Workplace Racial/Gender Sensitivity", Management Update Briefing, November 13, 2020
"Accommodating Employee Requests for Accommodation - Disability, Religion, Pregnancy, and Beyond", Sixth Annual Update on Labor & Employment Law for the Construction Industry , October 8, 2020
"What Your Business Can Do About Human Trafficking and Sexual Abuse of Employees", Management Update Briefing, September 17, 2020
"Examining Workplace Safety Standards During the COVID-19 Outbreak", Management Update Briefing, May 7, 2020
"Perils and Pitfalls at the Intersection of Social Media and Employment", Labor & Employment Conference for Healthcare Professionals , March 13, 2020
"Recent Trump Labor Board Decisions That Could Impact Your Business", Management Update Briefing, January 16, 2020
"Employer Record Retention: Legal Requirements & Best Practices", Society of Louisiana CPAs,Kenner , December 2018
"Are These Workers My Employees?", Management Update Briefing, New Orleans, September 2018
"Emerging Issues, Best Practices and Legal Challenges in the Workplace: Focus on Social Media, Investigations, Terminations and Documentation" , Gulf States ASC Conference, Biloxi, MS, June 2018
"Reducing the Risk of Violence in the Workplace", Management Update Briefing, New Orleans, May 2018
"Developments in Harassment and EEO Law", Labor and Employment Conference for Healthcare Professionals, Baton Rouge, Febuary 2018
"Dealing with Illegal Drugs, Alcohol and Substance Abuse Testing", Management Update Briefing, New Orleans, 1/24/18
"Reducing Legal Risks of Electronic Communication Usage", Management Update Briefing, Baton Rouge, 11/3/17
"FLSA Developments in Wage & Hour Law", Third Annual Labor and Employment Seminar for the Construction Industry, Baton Rouge, LA, 10/18/17
"Dealing with the 3-headed animal: ADA, FMLA, and workers' compensation", Management Update Briefing, New Orleans, 9/14/17
"Reducing Legal Risks of Electronic Communication Usage", Management Update Briefing, New Orleans, 5/4/17
"What You Can Be Liable for Without Even Knowing It", Management Update Briefing, New Orleans, 2/2/17
"Employment Law Update", Employment Law: Rights, Benefits, and Emerging Issues Seminar, Lafayette, 12/7/16
"Coping with Emerging Discrimination Claims", Management Update Briefing, New Orleans, 10/6/2016
"Dealing with Transgender Employees and Applicants", Management Update Briefing, New Orleans, 5/19/16
"Trends in Retaliation Claims", Management Update Briefing, New Orleans, 1/21/16
"The EEOC Invades Personnel Policies: Accommodation of Theft and Working from Home; Criminal Backgrounds; Social Media"; "Successfully Navigating Medical Leaves of Absence, FMLA, ADA", Management Update Briefing, Baton Rouge, 11/13/2015
"Successfully Navigating Medical Leaves of Absence, FMLA, ADA", Management Update Briefing, Shreveport, 10/23/15
"Cutting Edge Medical Issues to Accommodate Under the Americans With Disabilities Act", Management Update Briefing, New Orleans, 9/3/15
"A Primer on Handling Family and Medical Leave", Management Update Briefing, New Orleans, 5/7/15
"Smoking in the Workplace", Management Update Briefing, New Orleans, 1/22/15
"Federal Agencies Invade Personnel Policies: Accommodations of Theft and Working From Home; Criminal Background; and Social Media", Management Update Briefing, Baton Rouge, 11/21/14
"Getting Ready for 2015: How Supreme Court Cases and Agency Regulations Will Impact Labor and Employment Law", ABA/EEO Liaison Committee – CLE Presentation, New Orleans, 11/19/14
"What is The EEOC Up To Lately: Religious Garb and Pregnancy", CPE for the Society of the CPAs, Kenner, 10/17/14
"Social Media: An Employer's Source or Sin", Management Update Briefing, New Orleans, 9/11/14
"Recent Developments and Regulatory Interpretations", Management Update Briefing, New Orleans, 5/15/2014
"Title VII Updates: Criminal Background Checks, Title VII Protections, and other EEOC Initiatives", ABA/EEO Liaison Committee Meeting, New Orleans, 11/20/13
"Coping with Emerging Discrimination Claims: Criminal Convictions, Retaliation, and Harassment/Transgender Claims", Management Update Briefing, Baton Rouge, 10/18/2013
"Coping with Emerging Discrimination Claims: Retaliation, Harassment, and Transgender Claims", Management Update Briefing, New Orleans, 10/10/2013
"Interrupting Implicit Bias in the Legal Profession: Practical Tools", IADC 2013 Annual Meeting, Diversity and International Program, 7/8/2013
"ADA/FMLA: Recent Developments and Regulatory Interpretations", MFM/BCCA Annual Conference, Roosevelt Hotel, New Orleans, 5/20/2013
"Class Action Update Post Wal-mart v. Dukes", 2013 IADC Annual Meeting, 7/7/2013
"Understanding International Labor & Employment Policy", 2013 IADC Midyear Meeting, 2/1/2013
View More