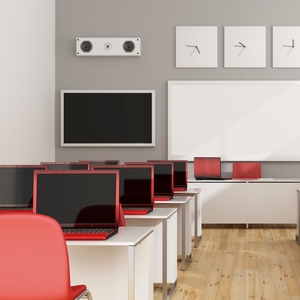 BSW has extensive experience serving and representing all types of educational institutions — from major universities and large public school districts to charter schools and private elementary schools — in a wide array of legal matters. This experience includes defending educational institutions against lawsuits and threatened litigation; representing school administration in collective bargaining negotiations with teachers' unions and providing other labor-relations advice; counseling schools to ensure compliance with state and federal education and discrimination laws, including the Louisiana Charter School Law; advising schools regarding real estate and property acquisition transactions; performing management training sessions regarding "best practices"; drafting and revising school-specific and district-wide policies, including student, parent, and employee handbooks; and assisting with the issuance of bonds.
Higher Education
Our attorneys have years of experience advising and defending public and private, religious and secular colleges, universities, and vocational schools. We provide highly responsive legal services that include litigation defense, analysis, counseling, day-to-day advice, and representation.
Charter Schools
In 2015, Louisiana celebrated 20 years since the enactment of the Louisiana Charter School Demonstration Programs Law, commonly referred to as the "Charter School Law." Since 1995 — and especially following Hurricane Katrina — legislators and education leaders have seized the opportunity to establish more than 130 charter schools throughout Louisiana, and nearly all public school students in New Orleans attend a charter school. This movement has dramatically diversified the educational opportunities available to Louisiana's youth and provides parents an unprecedented level of choice when selecting the primary and secondary schools best suited for their children.
BSW attorneys are actively involved with Louisiana charter schools, serving on volunteer boards and representing schools directly in a variety of legal matters. Before attending law school, one of our attorneys worked as a charter school teacher in Baton Rouge. As such, we are keenly aware of the legal and operation challenges facing charter schools from their inception, and we have the experience and skills to assist school leaders to ensure that the historic improvements to public education in Louisiana continue for another 20 years and beyond.
Attorneys