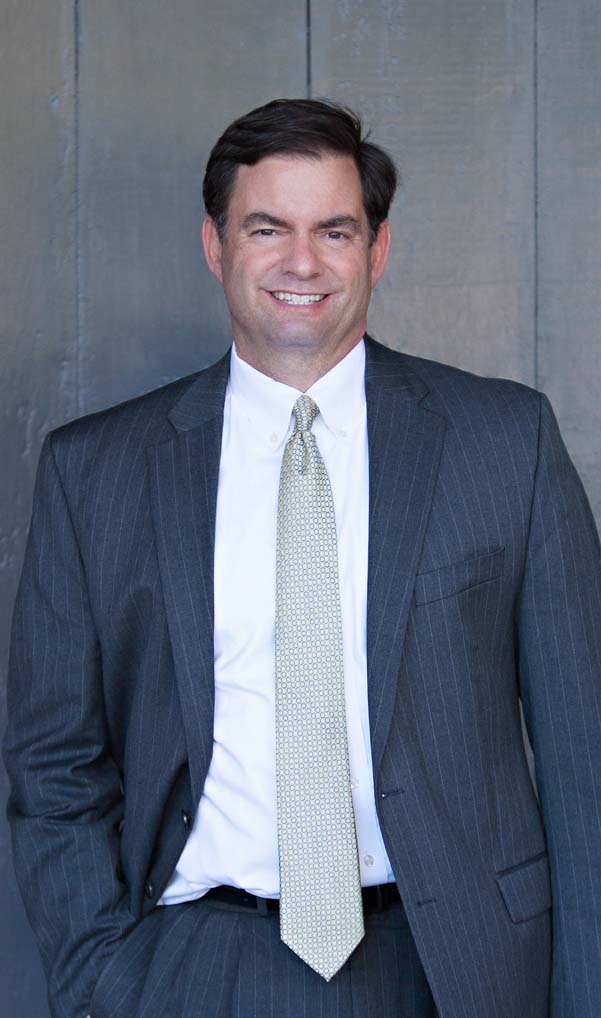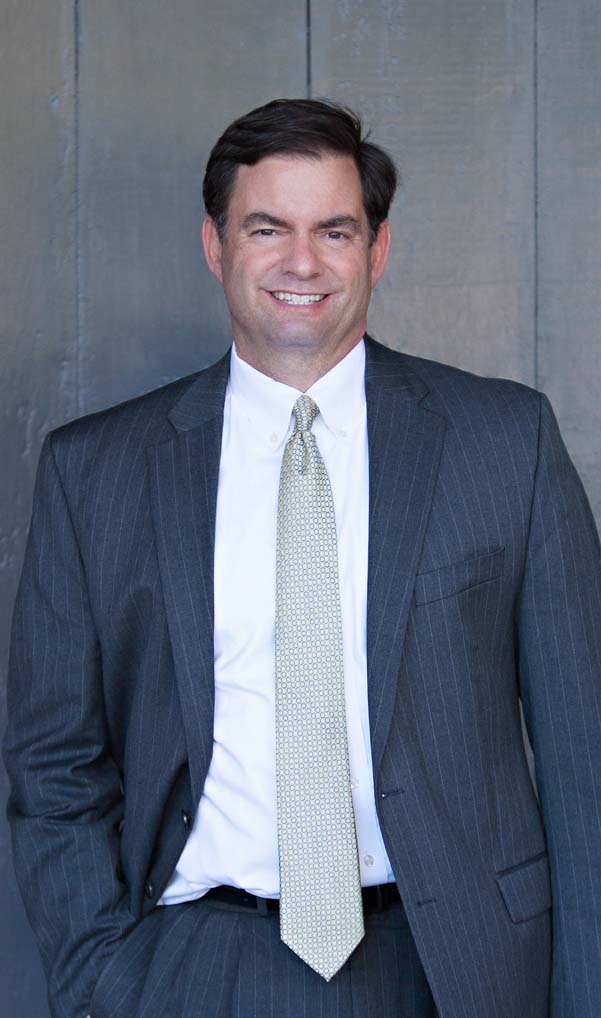 Clay J. Countryman
Partner - Baton Rouge
T: (225) 381-8037
C: (225) 328-8356
F: (225) 381-8029
Clay Countryman is a partner in the Baton Rouge office of Breazeale, Sachse & Wilson, L.L.P. Mr. Countryman represents clients in all areas of the healthcare industry, with a primary focus on healthcare business transactions, including mergers and acquisitions, joint ventures, private equity investments and other business transactions. Clay has extensive experience in advising healthcare clients on the Stark Law, Anti-Kickback Statute, government investigations and other health care fraud and compliance matters.
Clay has been legal counsel to several different types of healthcare providers and provider organizations, ranging from national and regional health systems, hospitals, ambulatory surgery centers, to specialty physician groups and physician clinics.
Clay has held several leadership positions with the American Bar Association, and is currently the Chair of the ABA Health Law Section. Clay is also a nationally recognized speaker and author on healthcare legal topics.
Healthcare Corporate Transactions
Clay has assisted healthcare providers in structuring joint ventures and other transactions to promote business objectives while meeting compliance requirements of specific laws and regulations, such as the Stark Law, the Anti-Kickback Statute, Medicare and Medicaid coverage and reimbursement requirements, and licensure and accreditation requirements.
Formation of Joint Ventures to Develop and Operate Hospitals and Other Healthcare Facilities
Mergers and Acquisitions of healthcare providers
Development of healthcare provider networks, Accountable Care Organizations (ACOs), and Clinically Integrated Networks
Employment Agreements, Professional Service Agreements, Medical Director and Recruitment Agreements
Conducted Due Diligence in Acquisitions and Financing Arrangements
Fraud and Abuse Compliance
Stark Law and Anti-Kickback Statute Compliance in value-based service arrangements and other transactions
Development of Co-Management Agreements and Gainsharing Arrangements
Implementation and Review of Corporate Compliance Programs
Government Investigations and False Claims Act Defense
Advised Healthcare Providers on Voluntary Self-Disclosures and Overpayment Refunds
Other Representative Matters
Represented an OB/GYN physician group in the acquisition of the group and its ancillary services, and subsequent employment by a regional health system.
Represented healthcare providers in internal compliance investigations and resolving overpayment and related issues under the Federal False Claims Act.
Advised several health care provider clients on compliance with the Stark Law, Federal Anti-Kickback Statute and other similar laws applicable to employment and other alignment approaches with health systems.
Advised physician groups and other health care providers in the formation of joint ventures to own and operate diagnostic imaging centers, hospitals, ambulatory surgical centers and cancer treatment centers.
Drafted and reviewed several types of agreements for healthcare providers, including professional service agreements, employment agreements, physician recruitment agreements, medical director agreements, third-party billing agreements, management agreements, and HIPAA policies and procedures.
Advised health care providers regarding managed care contracting and network provider agreements with commercial insurance carriers and other third-party payers.
Advised physician groups, hospitals and other health care providers to create and implement forms, policies and procedures to comply with the HIPAA Privacy and Security Rules.
Formed limited liability companies and other corporate entities on behalf of health care providers, including drafting and reviewing operating agreements and corporate by-laws.
Advised several types of health care providers to develop and implement compliance programs.
Advised several hospital-based physician groups, including anesthesiologists, radiologists and pathologists, regarding exclusive agreements with Hospitals.
Practice Areas
Education
Loyola University New Orleans School of Law, J.D.
University of Oklahoma, B.B.A.
Admissions
Louisiana, (Board Certified Health Law Specialist, Louisiana Board of Legal Specialization)
Professional Associations
American Bar Association. Health Law Section
Health Law Section: Chair (2021-2022); Chair Elect (2020-2021); Vice Chair (2019-2020); Vice Chair, Diversity & Inclusion Committee (2021-2022); Secretary (2018-2019); Council Member at Large, 2015-2018, ABA Health Law Section
Section of Business Law: Member, Committees on Health Law and Life Sciences, Corporate Compliance, and Corporate Counsel.
Medical-Legal Partnerships Work Group, Chair, 2015-2019, ABA Health Law Section
Vice Chair Health Care Reform Task Force, 2017-2019, ABA Health Law Section
Physician Legal Issues Conference, Co-Chair 2014, 2015 and 2017, ABA Health Law Section
ACO Task Force, Vice Chair, 2015-2016, ABA Health Law Section
Business & Transactions Interest Group, Chair, 2014-2015, ABA Health Law Section
eHealth, Privacy & Security Interest Group, Vice Chair, 2011-2012, ABA Health Law Section
Emerging Issues Conference, Planning Committee, 2005-2006, ABA Health Law Section
American Bar Association, Veterans Legal Services Commission
Veterans Legal Services Commission Member, 2017-2018, ABA Veterans Legal Services Commission
Louisiana State Bar Association, Continuing Legal Education Committee
American Health Lawyers Association
Louisiana Medical Group Management Association
Louisiana Hospital Association, Society of Hospital Attorneys, Member
Health Care Compliance Association
Louisiana Ambulatory Surgery Center Association
Healthcare Information and Management Systems Society (HIMSS)
LSBA Continuing Legal Education Committee, 2015-2022
Community Involvement
Open Air Ministries, Board Member
Baton Rouge Area Chamber Leadership Program, Class of 2015
Baton Rouge Area Chamber Diversity & Inclusion Committee Member (2020-2022)
Council for a Better Louisiana (CABL) Leadership Louisiana (2017)
Honors and Awards
Selected by his peers for inclusion in The Best Lawyers in America® (Since 2020)
AV® PreeminentTM Peer Review Rated.
Ranked in Chambers USA: America's Leading Lawyers for Business for Louisiana in the area of Healthcare (Since 2017)
Board Certified Health Law Specialist, Louisiana Board of Legal Specialization, Louisiana State Bar Association
Publications
"CMS Issues New No Surprises Act FAQS on Good Faith Estimates and the Overall Requirements and Exceptions for Healthcare Providers" 04/14/2022
"HHS Announces $10 Billion in Additional Funding to Hospitals in High Impact COVID-19 Areas" 07/22/2020
"COVID-19 Louisiana Update: Louisiana Department of Health Issues Clarifications to Directives Impacting Elective Medical and Dental Procedures and Other Healthcare Services" 04/27/2020
"COVID-19 UPDATE: CMS Issues Recommendations to Re-Open Health Care Systems to Follow up Previous Guidance on Non-Essential Surgical Procedures" 04/21/2020
"Covid -19 ASC Update: CMS Issues Guidance For Ambulatory Surgery Centers Enrolling As Hospitals During The Covid-19 Pandemic" April 2020
"Federal and Louisiana State Directives on Elective Surgeries and Procedures During the Covid-19 Pandemic Continue to Evolve" March 2020
"LDH Issues Updated Notice To Licensed Healthcare Facilities And Professionals to Postpone Until Further Notice All Medical And Surgical Procedures" 03/23/2020
"HHS Issues Blanket Waivers on Several Regulatory Requirements Including Professional Licensure, EMTALA, and Certain HIPAA Privacy Requirements" 03/17/2020
"CMS Issues First Round of Blanket Waivers for Hospitals and Other Healthcare Facilities to Provide Regulatory Flexibility to Help Healthcare Providers Contain the Spread of COVID-19" 03/17/2020
"Substantial Changes Proposed to the Stark Law and Anti-Kickback Statute Regulations to Address Regulatory Burdens and Value-Based Care Arrangements" October 2019
"False Claim Act Cases and Settlements Involving Hospital Financial Relationships with Referring Physicians" June 2019
"DOJ Announces Settlement with Physicians Based on Pre-Signed Blank Prescriptions for Controlled Substances" August 2018
"Justice Department Files Brief in Texas Lawsuit Supporting Challenge to the Constitutionality of the ACA" June 2018
"HIPAA and Business Associate Agreements: Slippery Slopes for Attorneys" The Baton Rouge Lawyer, Volume 1, Issue 3, p. 18-20, May 2018
"Family Medicine Centers of South Carolina Paid $2 Million to Settle Alleged Stark Law Violations Based on Internal Physician Compensation Approach" September 2017
"Emerging Compliance Issue: Recent False Claims Act Settlements Based on Improper Billing for Evaluation and Management Services by Physicians" August 2017
"IRS Revokes Hospital's Nonprofit Status for Failure to Meet the Community Needs Assessment Requirements Under Internal Revenue Code Section 501(r)" August 2017
"OIG Announces August 2017 Work Plan Updates" August 2017
"eClinicalWorks Case Raises New Questions" June 2017
"OIG Finalizes New Anti-Kickback Statute Safe Harbors and CMP Authorities" Louisiana Hospital Association's Impact Law Brief, January 2017
"Final Rule Released to the OIGs Exclusion Authorities" January 2017
"OCR Phase 2 HIPAA Audits Have Begun: Are you Ready?" September 2016
"Anesthesia Group Settles Kickback Allegations to Obtain Exclusive Agreements With Ambulatory Surgery Centers" August 2016
"'Cloning' and 'Overpopulation' of Documentation by Physicians in Electronic Medical Records May Lead to Allegations of Fraud" June 2016
"Physician Practice and Hospital Pay $750,000 and $1.5 Million for Failure to Have HIPAA Business Associate Agreements" May 2016
"OCR Settlement with Physician Group Highlights Need For HIPAA Business Associate Agreements" April 2016
"Imported Drugs and Medical Devices: Physicians Face Significant Liability for Purchasing Imported Drugs and Medical Devices" April 2016
"Challenges to Medicare Advantage Plans Passing Sequestration Cuts Through to Contracted Providers" April 2016
"OCR Announces $1.55 Million Settlement Based on Failure to Have a Business Associate Agreement in Place and Conduct an Organization-Wide Risk Analysis" March 2016
"2016 Hot Compliance Areas for Physician Practices" March 2016
"Hot Off the Presses! CMS Issues Final Overpayment Regulations" February 2016
"Recent False Claims Act Settlements Based on Hospital-Physician Compensation Arrangements" January 2016
"Recent False Claims Act Settlements Based on Allegations of Improper and Excessive Hospital-Physician Compensation" December 2015
"OIG Issues Advisory Opinion on Charitable Organization Providing Financial Support for Patients" 12/1/2015
"CMS Issues Proposed Stark Law Changes in the Proposed 2016 Medicare Physician Fee Schedule" August 2015
"Recent False Claims Act Case Involving Hospitalists' Services Includes Allegations that Company's Compliance Program and Corporate Officers Had Knowledge of Upcoding" July 2014
"Non-Profit Health Care System Agrees to $800,000 HIPAA Settlement in Medical Records Dumping Case" June 2014
"Federal Court Rules that Hospital Violated the Stark Law in Compensation Arrangement with Employed Physicians" LHA Impact, November 2013
"OIG Issues Advisory Opinion 13-09 on Ownership Interests in Group Purchasing Organization By Hospital and Other Providers" August 2013
"BSW Health Law Blog" August 2013
"OIG Issues Warning to Hospitals and Other Providers In Special Fraud Alert on Physician-Owned Distributorships for Implantable Medical Devices" April 2013
"OCR Finalizes Provisions to the HIPAA Enforcement Rule in the HIPAA Megarule To Address Liability and Civil Money Penalties for HIPAA Violations" ABA Health eSource, January 2013
"Federal Appeals Court Overturns $45 Million Judgment Against Hospital Based On Stark Law Violations" Louisiana Hospital Association Impact Monthly Newsletter, April 2012
"Claims Data Sharing and HIPAA Privacy Compliance: Key Components for ACOs and Other Provider Networks" Louisiana Hospital Association Impact Monthly Newsletter, February 2012
"OIG Issues Favorable Opinion on Online Medical Information Sharing and Referral Database Service" Louisiana Hospital Association Impact Monthly Newsletter, January 2012
"OIG Issues Favorable Advisory Opinion on Neurology Telemedicine Arrangement" Louisiana Hospital Association Impact Monthly Newsletter, September 2011
Author of Chapter on "Entrepreneurial Medicine: Fraud and Abuse Risk Areas For Physician Business Relationships" in Physician Law, Evolving Trends and Hot Topics by ABA Publishing (2014 and 2015)
"CMS Addresses Data Sharing and HIPAA Privacy Compliance in the Final ACO Rule", ABA Health eSource, ACO Special Edition (December 8, 2011)
Health Care Controllers Manual, Contributing Author, Thomson Reuters Publishing (2009)
"Managed Care Litigation Cumulative Supplement", Contributing Author, BNA (2009)
"Managed Care Litigation Book, Prompt Pay Litigation and Related Issues and Federal Benefit Claims Procedures (affecting ERISA plans)", Contributing Author, published by BNA (September 2005)
"HIPAA Compliance Handbook", Aspen Publishing (March 2001)
"Physician Practice Compliance Resource Manual", Aspen Publishing (January 2001)
View More
Presentations
2023 Hot Compliance Topics for Physician Practices, MGMA Louisiana & MGMA Mississippi Southern Summer Conference, Biloxi, MS, August 17, 2023
Strategic Planning: Stark Law and Anti-Kickback Statute Compliance Considerations, HFMA Annual Conference, Nashville, TN, June 27, 2023
Practical Approaches to Resolve Legal and Operational Radiology Practice Issues, Radiology Business Management Association PaRADigm Conference, Hollywood, FL, April 4, 2023
Physician Compliance with the Stark Law, Anti-Kickback Statute, and Professional Liability Cases, American Association of Physicians of Indian Origin AAPI Medico-Legal Virtual Conference, March 18, 2023
LMGMA 2023 Payer Conference, Baton Rouge, LA (Moderated two speaker panels at the Round Table Payer Discussion), March 16, 2023
Hot Topics Jambalaya, Taos Third Annual Health Law Roundtable CLE Conference , January 2023
2023 Compliance Issues and Ambulatory Surgery Centers, LASCA Annual Meeting , February 17, 2023
Hot Compliance Challenges for Hospitals: Stark Law/Anti-Kickback Statute Enforcement and No Surprises Act & Compliance Obligations & Strategic Planning for Hospitals, LHA 32nd Annual Health Law Symposium, December 9, 2022
Physician Opportunities Under the Recent Stark Law and Anti-Kickback Statute Changes, ABA Physicians Legal Issues Healthcare Delivery & Innovation Conference, Chicago, IL, September 15, 2022
Beware the Road Paved with Gold: Recent DOJ Fraud Settlements and Investigations of Physician Joint Ventures, LMGMA/MSMGMA Conference, Baton Rouge, LA, July 28, 2022
Hybrid MCOs: Risks & Solutions, WTW Managed Care Roundtable Conference, Nashville, TN, July 21, 2022
Evolving Stark Law and Anti-Kickback Statute Compliance Challenges for Value-Based Arrangements and Physician Compensation, HFMA Annual Meeting, Denver, CO , June 27, 2022
Legislative Update, Louisiana Ambulatory Surgery Center Association Summer Meeting, New Orleans, June 16, 2022
Key Strategic and Legal Considerations in Negotiating Radiology Service Agreements, RBMA 2022 PaRADigm Radical Innovation, April 2022
Compliance Programs: Best Practices with Joint Venture Partners, HCCA New Orleans Regional Conference, April 9, 2022
Health Law Update, Louisiana Orthopedic Association Annual Meeting, New Orleans, March 18, 2022
Stark Law, Anti-Kickback Statute and EKRA Compliance: What Physician Practices Need to Know This Year, MGMA State Affiliate Webinar, February 8, 2022
The No Surprise Act is Here: Compliance Obligations & Strategic Planning for Hospitals - Parts I and II, Louisiana Hospital Association, March 2022
The No Surprise Act is Here: Compliance Obligations & Strategic Planning for Hospitals - Parts I and II, Louisiana Hospital Association, March 2022
Compliance and Valuation Challenges from Recent Stark Law and Anti-Kickback Statute Changes, LA HFMA Winter Institute Conference, January 25, 2022
Compliance and Valuation Challenges from Recent Stark Law and Anti-Kickback Statute Changes, Taos Second Annual Health Law Roundtable CLE Conference, January 22, 2022
Hot Compliance Topics for Managers and Physician Practices, Louisiana Medical Group Management Association Annual Conference 2021, August 2021
Hot Regulatory Issues Facing Louisiana Ambulatory Surgery Centers , Louisiana Ambulatory Surgery Center Association, Annual Conference, February 5, 2021
Legal Update: Hot Topics for ASCs in 2017, Louisiana Ambulatory Surgery Center Association 2017 Annual Meeting, January 20, 2017
Fraud and Abuse Compliance Update/Covid-19 and Physician Liability , The American Association of Physicians of Indian Origin, June 2020
Louisiana Department of Health, April 19, 2020
Legal Update, Louisiana Ambulatory Surgery Center Association, Annual Conference, June 24, 2021
Understanding the Families First Coronavirus Response Act, the CARES Act & How it Impacts Businesses, April 1, 2020
Baton Rouge Medial Group Management Association (BRMGMA) Monthly Meeting , May 14, 2020
Fair Market Value Issues: When and How is FMV Important; Valuation Issues and Options, Louisiana Hospital Association Advanced Issues in Physician Employment Seminar, April 2019
Understanding the Applicable Compliance Issues, Louisiana Hospital Association Advanced Issues in Physician Employment Seminar, April 2019
Payment Issues in Behavioral Health, LHA Behavioral Health Law Update, March 2019
Payment Issues in Behavioral Health: Options for Providers, Louisiana Hospital Association Behavioral Health Law Update, March 28, 2019
Navigating the Minefields of a Successful Physician Hospital Collaboration, ABA Physicians Legal Issues Conference, June 7, 2018
Physician Contracts: Compliance Auditing & Strategies, CHRISTUS Health Compliance & Privacy Summit, May 2, 2018
Measuring Compliance Program Effectiveness, HCAA New Orleans, April 2018
Healthcare Enforcement and Radiology Services, 2018 PaRaDigm Conference - Radiology Business Managers Association, April 5, 2018
HIPAA and Mental Health, Crisis in the Community Conference - Mental Health Association for Greater Baton Rouge, March 10, 2018
Medical Legal Partnerships: Attorneys and Healthcare Providers Working Together to Help Veterans and Other Patients, Moderator, American Bar Association Center for Professional Development Health Law Section Webinar, February 12, 2018
Legal Issues Facing Ambulatory Surgery Centers, Louisiana Ambulatory Surgery Center Association, Annual Conference, February 9, 2018
Lessons Learned from Recent Fraud Enforcement Cases and Settlements, Region 9 Conference, Healthcare Financial Management Association, November 7, 2017
MACRA and Other Important Considerations in Physician Employment Agreements, Presented to Members of the Chicago Medical Society, September 15, 2017
Legal Update: 2017 Hot Topics for Physician Practices, MGMA - Acadiana, September 14, 2017
Legal Update: 2017 Hot Topics for Physician Practices, MGMA - Acadiana, September 12, 2017
Compliance and Enforcement Roundtable Discussion, MGMA Louisiana & MGMA Mississippi Southern Summer Conference, August 17, 2017
What are Medical-Legal Partnerships and How Can I Get Involved?, American Bar Association Center for Professional Development Health Law Section Webinar, July 11, 2017
Legal Update: LASCA Business Meeting, 2017 Gulf States ASC Conference, June 22, 2017
Stark Law and Anti-Kickback Statute Compliance for HFMA Members, Presented to Members of HFMA, June 13, 2017
Emerging Compliance Issues with the Stark Law and Anti-Kickback Statute, Louisiana State Bar Association Healthcare Law CLE, New Orleans, LA, May 25, 2017
Health Care Fraud Enforcement Update: False Claims Act and Beyond, Louisiana State Bar Association Healthcare Law CLE, New Orleans, LA, May 25, 2017
Financial Relationships/Law & Regulations for FQHCs, LPCA Corporate Compliance Institute Services, Session 7, May 3, 2017
Hospital-Physician Contracting: Compliance Issues and Strategies, HCCA Regional Meeting, New Orleans, LA, April 21, 2017
Lasseiz les Bons Temps Rouler: Hope for Potential Stark Law Changes, 18th Annual Conference on Emerging Issues in Healthcare Law, New Orleans, March 10, 2017
HIPAA Compliance And Radiology Practices, Delta States Chapter of RMBA Annual Conference, February 16, 2017
HIPAA Compliance for Posting Videos to the Web, 2016 American Society for Dermatologic Surgery Annual Meeting, New Orleans, November 13, 2016
Advanced Compliance Seminar, Louisiana Hospital Association Conference Center, September 2015
Fraud and Abuse Traps in Physician Relationships: Lessons Learned from Recent Government Investigations, 2015 MGMA-LA Annual Conference, New Orleans, LA, August 2015
Louisiana ASC Licensing Statutes and Regulations Resource Guide, 8th Annual Gulf States ASC Conference, LASCA Business Meeting, Biloxi, MS, June 18, 2015
Community Clinics, Pharmacies, and Other Opportunities for Physicians and Attorneys to Work Together, ABA Physicians Legal Issues Conference, ABA Health Law Section, Chicago, IL, June 11, 2015
HIPAA Compliance: Recent Changes to the HIPAA Rules and Enforcement Actions, Acadiana Vascular Center, Lafayette, LA, May 15, 2015
Compliance Risk Areas: Where to Begin, Louisiana Hospital Association Basic Compliance Seminar, Baton Rouge, LA, April 29, 2015
Government Investigations, Settlements, and Resulting Compliance Obligations of Long Term Care Providers, Co-Presenter, American Health Lawyers Association Long Term Care and the Law Conference, New Orleans, La., February 24, 2015
Compliance Strategies for Physician Relationships, Health Ethics Trust Conference Southeast Regional, January 28, 2015
The Evolution of a Hospital Compliance Program and the Role of the Compliance Officer, Louisiana Hospital Association 25th Annual Health Law Symposium, November 5, 2014
Hot Fraud and Abuse Compliance Topics for Physician Practices, MGMA New Orleans 2014 Fall Workshop, September 24, 2014
Mental Health Law Update, Louisiana Hospital Association, Baton Rouge, LA, August 20, 2014
An Ethical Dilemma: Hospitalists and the Continuity of Care, ABA Physicians Legal Issues Conference, ABA Health Law Section, Chicago, IL, June 13, 2014
HIPAA Compliance: Recent changes to the HIPAA Rules and Enforcement Actions, R.W. Johnson & Company/Eye Center Surgery Center; Baton Rouge, LA, May 17, 2014
HIPAA Compliance: Recent changes to the HIPAA Rules and Enforcement Actions, Northeast La PHO; Alexandria, LA, May 13, 2014
Why Does Security Get the Back Burner and How to Change That in Your Organization, Roundtable Discussion, HealthTech Research Advisory Council Meeting, New Orleans, Louisiana, April 2014
HIPAA Compliance: Recent changes to the HIPAA Rules and Enforcement Actions, East Jefferson Charity Hospital Family Practice Graduate Medical Education Residents; New Orleans, LA, March 17, 2014
15th Annual Conference on Emerging Issues in Health Care Law, Litchfield, AZ, February 26, 2014
HIPAA Compliance: Recent changes to the HIPAA Rules and Enforcement Actions, Ochsner Graduate Medical Education Residents; New Orleans, LA, January 27, 2014
Legal Updates on Issues Impacting ASCs, Louisiana Ambulatory Surgery Center Association, 2014 Annual Conference, January 23, 2014
Implementing the Omnibus Changes Part II, Including Business Associates and More, 2013 Louisiana HIPAA and E H R Conference; Baton Rouge, LA, October 28-29, 2013
Resolving Legal and Audit Issues in an Internal Compliance Investigation, American Health Lawyers Association, and Health Care Compliance Association, Fraud & Compliance Forum; Baltimore, MD, September 29, 2013
HIPAA Compliance and Enforcement by the Office of Civil Rights: Lessons Learned for Physician Practices, Greater New Orleans Medical Group Management Association; New Orleans, LA, September 26, 2013
HIPAA Compliance Made Easy for Physician Practices, Louisiana Medical Group Management Association 2013 Annual Conference; New Orleans, LA, August 21, 2013
Compliance Topics for ASCs, 2013 Gulf States ASC Conference; New Orleans, LA, June 19, 2013
Current Fraud and Abuse Initiatives Impacting Physicians, 2013 Physician Legal Issues Conference, American Bar Association Health Law Section; Chicago, IL, June 13-15, 2013
Mental Health Law Update, Louisiana Hospital Association; Baton Rouge, LA, May 9, 2013
Implementation - Business Associates and Breach Notification, HIPAA Changes - Understanding and Implementing the Latest Rule, 2013 Louisiana HIPAA & EHR Conference; Baton Rouge, LA, March 11, 2013
HIPAA Compliance: Recent Enforcement Actions and Recent Changes to the HIPAA Rules, Louisiana Orthopedic Association Annual Meeting; New Orleans, LA, March 2, 2013
HIPAA Enforcement by the Office for Civil Rights: Lessons Learned for ASCs, Louisiana Ambulatory Surgery Association Conference, January 24, 2013
Hospital-Physician Alignment Strategies, Louisiana Hospital Association Conference; Baton Rouge, LA, January 24, 2013
Advanced Business Associate Issues, Louisiana HIPAA & EHR Conference; Baton Rouge, LA, September 29, 2012
New Healthcare Delivery Models: Challenges for Physician Practices, Greater New Orleans Medical Group Management Association Compliance Boot Camp; New Orleans, LA, September 26, 2012
Hot Compliance Topics for Physician Practices: 2011 Year in Review, Louisiana Medical Group Management Association 2012 Annual Conference; Lake Charles, LA, April 21, 2012
Fraud and Abuse Compliance in Mental Health Settings, Louisiana Hospital Association/Mental Health Law Update, March 1, 2012
Federal and State Legal Issues Impacting Ambulatory Surgery Centers, Louisiana Ambulatory Surgery Association 2012 Annual Meeting, January 25, 2012
Hospital-Physician Alignment Strategies, Louisiana Hospital Association 22nd Annual Fall Health Law Symposium; Baton Rouge, LA, November 2, 2011
Challenges for Physician Practices Since Healthcare Reform in 2010 and Alignment Strategies for Physicians and Hospitals After Healthcare Reform, Greater New Orleans Medical Group Management Association, September 15, 2011
Managed Care Contracting, Baton Rouge Medical Group Management Association, August 11, 2011
2010 Fraud and Abuse Enforcement Year in Review, Louisiana Society of Hospital Attorneys 21st Annual Health Law Symposium, November 4, 2010
Navigating Fraud and Abuse Issues with Health Care Reform and Other ASC Business Relationships!, 2010 Gulf States ASC Conference; Biloxi, Mississippi, June 15, 2010
View More