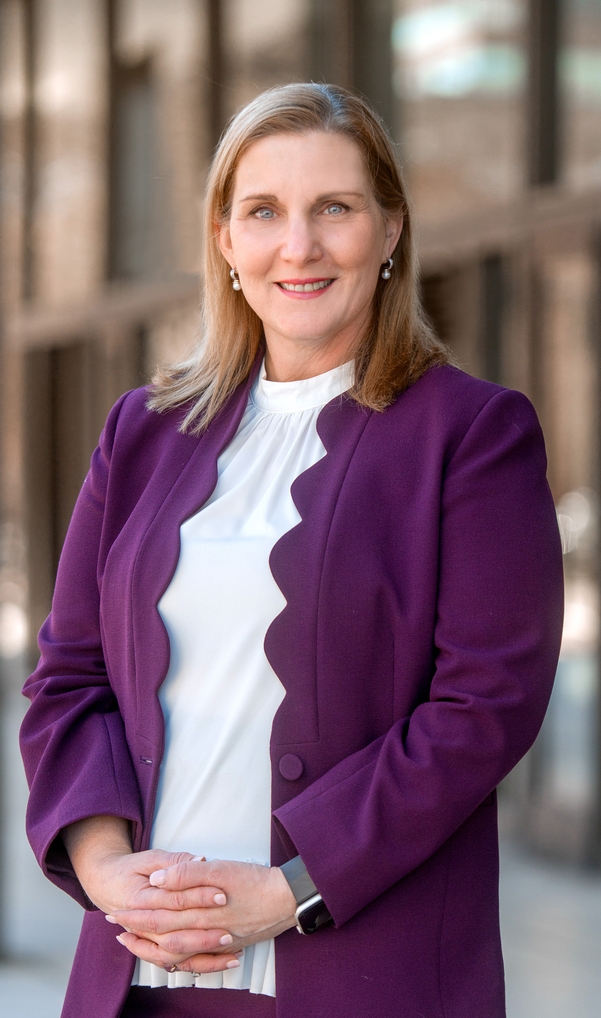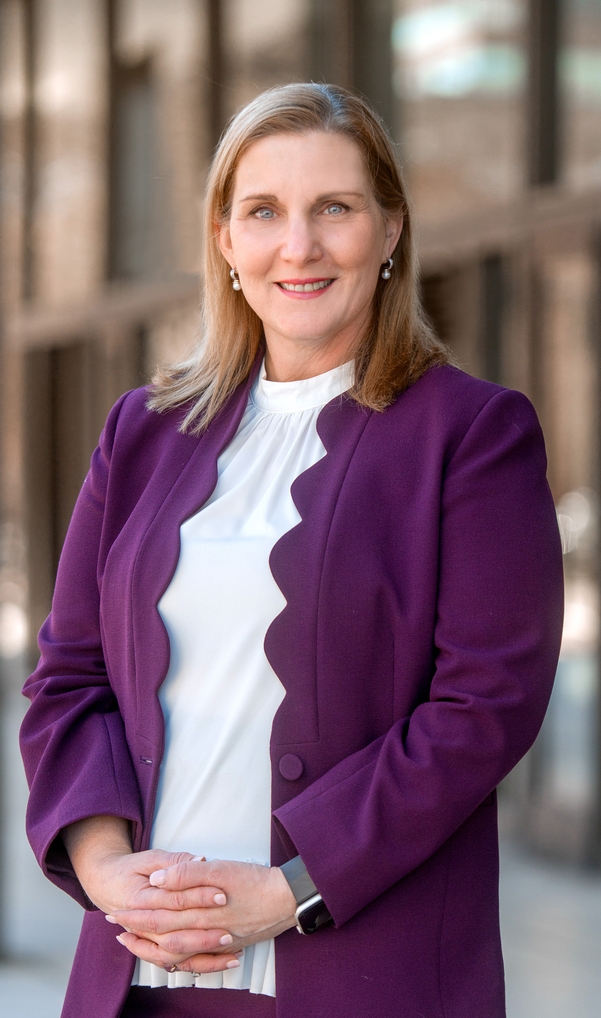 Catherine M. Maraist
Partner - Baton Rouge
T: (225) 381-3168
C: (225) 921-6688
F: (225) 381-8029
Catherine M. Maraist is a partner in the Baton Rouge office of Breazeale, Sachse & Wilson, L.L.P. She focuses her practice on white collar civil and criminal defense and healthcare. Catherine has extensive experience in matters involving federal criminal law, federal civil law and procedure, civil and criminal health care fraud, appellate advocacy, trial advocacy, and professional responsibility. Catherine is a writer and lecturer in various areas of federal civil and criminal law, including health care fraud and compliance. Catherine has also served as an instructor in criminal and civil trial advocacy and appellate advocacy programs at LSU Law School and at the United States Department of Justice's National Advocacy Center.
Before joining Breazeale, Catherine served as an Assistant U.S. Attorney for the Middle District of Louisiana for over 15 years, serving in both civil and criminal capacities. As a federal prosecutor, Catherine investigated and prosecuted a wide range of federal criminal crimes, including firearm violations, narcotics, embezzlement, money laundering, tax fraud, mail fraud, bank fraud, health care fraud, asset forfeiture, and money laundering. Catherine spent several years as a member of the Medicare Fraud Strike Force, a federal government task force focused on prosecuting health care providers for fraud on the Medicare and Medicaid programs. After becoming Civil Chief for the U.S. Attorney's Office in 2011, Catherine prosecuted businesses and individuals under the False Claims Act, the federal government's tool for recovering damages and penalties based on civil fraud. As Civil Chief, she also supervised the litigation of all civil matters involving the United States.
The following details Catherine's extensive experience:
Litigation
Criminal Defense
Represents individuals and businesses that are under federal or state criminal investigations and those who have been indicted and are facing trial.

Represents business and individuals who are victims of criminal acts, such as theft, embezzlement, fraud schemes, and Ponzi schemes.

Conducts internal investigations of incidents involving fraud, theft, embezzlement within the client's business

Conducts internal investigations of regulatory crimes, such as environmental crimes (e.g., Clean Air Act/Clean Water Act) and securities violations.
White Collar
Represents individuals and businesses that have been charged with financial crimes, such as bank fraud, wire fraud, tax fraud, security fraud, and theft/embezzlement.

Represents individuals charged with complex financial crimes, such as money laundering and structuring of financial transactions.

Represents businesses and individuals who are being investigated or have been charged under the Racketeer Influenced and Corrupt Organizations Act (RICO), the Foreign Corrupt Practices Act (FCPA), and other federal and state anti-corruption statutes.
Sentencing and Asset Forfeiture
Represents individuals in complex federal sentencing hearings involving financial crimes under the United States Sentencing Guidelines.

Defends individuals and companies against asset forfeiture allegations brought by the government to seize money and property earned as a result of alleged criminal activity.

Negotiates with the federal government to lessen the financial impact of criminal convictions.

Represents innocent property owners whose property is seized during a criminal investigation.
Health Care Fraud
Represents businesses and individuals in all phases of health care fraud and abuse investigations, including investigations involving government health care programs such as Medicare, Medicaid, and Tricare.

Defends health care providers and health care workers in criminal charges brought under federal and state health care fraud and anti-kickback statutes, as well as health care related charges brought under the federal Travel Act.
Civil Enforcement
False Claims Act
Defends businesses and individuals in cases brought by the government under the False Claims Act alleging wrongful payment of claims made to the government.

Negotiates with the state and federal government to dismiss or limit False Claims Act allegations.

Negotiates with the state and federal government to reduce the damages and penalties owed as a result of False Claims Act violations.
Stark/Anti-Kickback
Defends health care providers accused of violating federal Stark law and similar state law provisions prohibiting physician self-dealing

Defends health care providers accused of violating the federal Anti-Kickback Statute and similar state law anti-kickback statutes.
Internal Investigations and Provider Self-Disclosures
Coordinates and conducts internal investigations regarding billing by health care providers.

Identifies potential criminal and civil exposure based on payments by the government and by private health care insurers.

Advises clients on their best options in resolving overpayments identified by the client, including self-disclosure to the government.

Advises individual clients on the effect of a criminal conviction or a civil settlement on their professional licenses.

Advises health care providers on effect of a settlement or conviction on Medicare and Medicaid provider privileges.
Compliance (Corporate and Healthcare)
Develops compliance plans, training employees, and ensuring that the policies are properly implemented.

Reviews current compliance policies to ensure that policies are complete, up to date, and properly implemented.

Conducts internal investigations of compliance concerns or potential lapse in compliance reported by client.

Advising clients on the "next steps" to resolve any compliance issues identified during a compliance review and on the best ways to prevent future compliance issues.

For health care clients, conducts compliance review of proposed business arrangements for compliance with federal and state health law and regulations, including the Stark law and the Anti-Kickback Statute.
Professional Responsibility/Licenses
Represents federal attorneys in government ethics and professional responsibility matters brought by the Office of Professional Responsibility and the Department of Justice's Departmental Ethics Office.

Represents individuals in licensure investigations actions arising under FINRA (Financial Industry Regulatory Authority) and the Securities and Exchange Commission (SEC).
Practice Areas
Education
Paul M. Hebert Law Center, Louisiana State University, J.D., 1998
University of Texas at Austin, B.A., cum laude, 1988
Rutgers University in Florence, Italy, Junior Year Abroad Program at Università degli Studi di Firenze, 1986-1987
Admissions
Louisiana, (Board Certified Health Law Specialist, Louisiana Board of Legal Specialization)
Middle District of Louisiana
Fifth Circuit Court of Appeals
Ninth Circuit Court of Appeals
First Circuit Court of Appeals
Experience
Louisiana State University Paul M. Hebert Law School (Adjunct Professor, 2018)
Professional Associations
Advisory Board Member, Federal Bar Association Qui Tam Section, 2022
Louisiana State Bar Association, Board Certified Health Law Specialist, Louisiana Board of Legal Specialization
Federal Bar Association, Former President
Baton Rouge Bar Association
LSU Law School Board of Trustees
Community Involvement
Sustaining Member, Junior League of Baton Rouge (Past Board Member, Past Community Vice-President, and Past Chair of the Diversity and Cultural Inclusion Committee)
Member, Baton Rouge Symphony League
Member, St. James Center for Spiritual Formation (past member on the Board of Directors)
Member, LSU Law School Alumni Board of Trustees
Publisher of Louisiana Civil Law and Procedure Newsletter
Honors and Awards
Board Certified Health Law Specialist, Louisiana Board of Legal Specialization, Louisiana State Bar Association
Ranked in Chambers USA: America's Leading Lawyers for Business for Louisiana in the area of Healthcare, Since 2022
Selected by peers for inclusion in The Best Lawyers in America® since 2021
AV® PreeminentTM Peer Review Rated.
Order of the Coif, Member
Publications
"Dentist and His Companies Pay More Than $750,000 for Medically Unnecessary Medicaid Services" October 2022
"Enforcement Trends to Expect Post-Lockdown" June 2021
"Proposed Revisions to the Anti-Kickback Statute: An Overview" October 2019
"This Summer's Healthcare Enforcement Trends" September 2019
"The Supreme Court Clarifies the Statute of Limitations for Qui Tam Cases Brought Under the False Claims Act in Cochise Consultancy, Inc. v. United States ex rel. Hunt" May 2019
"There's a Federal Agent at Your Door" YLD Health Law Committee Newsletter, February 2018
"The Federal False Claims Act, Or How a Disgruntled Dental Employee Turned Whistleblower Can Recover Significant Money from a Former Employer", Louisiana Dental Association Journal (September 2022)
Fraud Trends in Health Care in 2021, 2022, and Beyond, LHA Law Briefs (September 2022)
Writer/Editorial Assistant, Louisiana Civil Law and Procedure Newsletter, Published by Professor Frank L. Maraist and Dean Thomas C. Galligan, Jr. (2014-present)
Co-author, Louisiana Lawyering (pocket part), Thomson Reuters 2016 (Fall 2015, 2016)
Co-author, Admiralty in a Nutshell (6th Ed.), Thomson West Publishers (Fall 2010)
Co-Author, Cases and Materials on Maritime Law (1st and 2nd Editions), American Casebook Series, Thomson West Publishers (Fall 2015, Fall 2009)
Note, Faragher v. City of Boca Raton: An Analysis of the Subjective Perception Test Required by Haris v. Forklift Systems, Inc., 57 La. L. Rev. 1343 (Spring 1997)
View More
Presentations
"Using the Federal Government Against Itself", La. Association of Criminal Defense Counsel, Law & All That Jazz CLE, May 6, 2022
Stark and Anti-Kick Back Laws, Apprenticeship Week, Paul M. Hebert Law Center, Louisiana State University, 2022
Fraud and Abuse Compliance Update/Covid-19 and Physician Liability , The American Association of Physician's of Indian Origin, June 2020
Compliance, Retaliation, and Government Investigation of Healthcare Employers, Breazeale, Sachse & Wilson's Annual Labor and Employment Conference for Healthcare Professional, March 2019
Trends in Health Care Enforcement , Louisiana Ambulatory Surgery Center Association 2019 Annual Meeting, January 2019
Trial Advocacy Faculty, Paul M. Hebert Law Center, Louisiana State University, August 2002-2004, 2006-2011, 2013-2017
Federal Criminal Trials, Course Leader & Developor, LSU Apprenticeship Week Faculty, January 2016 & 2017
"Federal Civil Rules of Procedures", Louisiana Attorney General's Office CLE Program, September 2017
"E-Discovery and ESI: Present and Potential Issues," Presenter, Federal Bar Association, October 2015
"Recent Appellate Cases in Family Law," Presenter, Baton Rouge Bar Association, August 2015
"Discovering and Proving Fraud," Presenter, LSU Fraud and Forensic Accounting Conference, July 2015
"Suing Uncle Sam: An Overview," Presenter, Louisiana State Bar Association CLE Program, 2014
NITA Building Trial Skills Program Faculty, New Orleans, Louisiana, January 2014
"Federal Criminal Practice," Presenter, Louisiana State Bar Association CLE Program, May 2013
"Practical Tips for Handling Your First (and Next) Federal Civil Case," Presenter, Louisiana State Bar Association CLE Program, October 2011
"White Collar Crime for Civil and Criminal Practitioners," Presenter, Louisiana State Bar Association CLE Program, November 2009
Appellate Advocacy Faculty, National Advocacy Center, Columbia, South Carolina, August 2009 & August 2013
Moot Court Coach/Judge, Louisiana State University, September 2006 - December 2009
"Maritime Litigation Involving the United States Government," Speaker, 10th Annual Admiralty Symposium, September 2002
View More