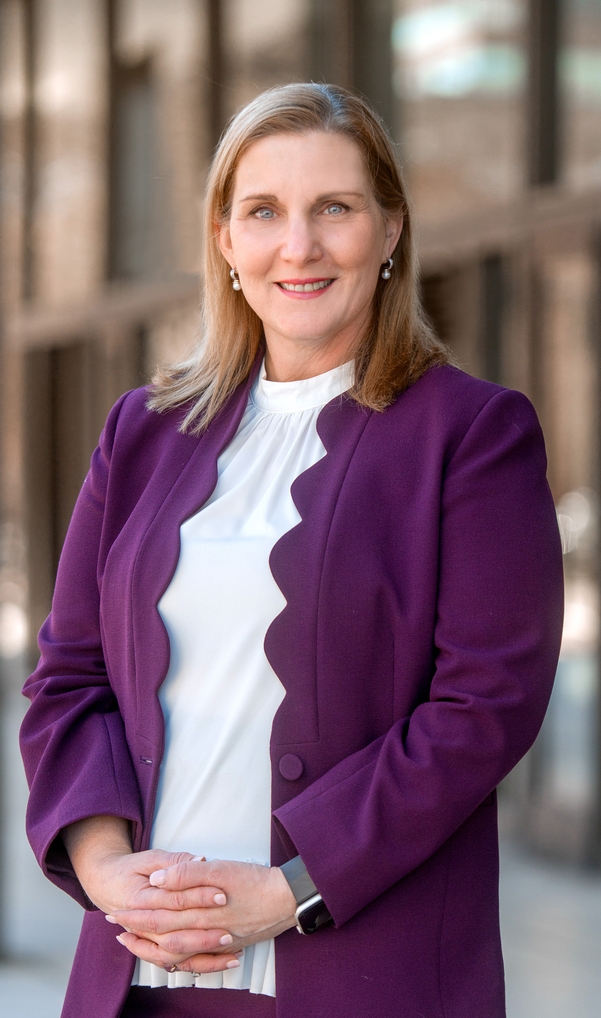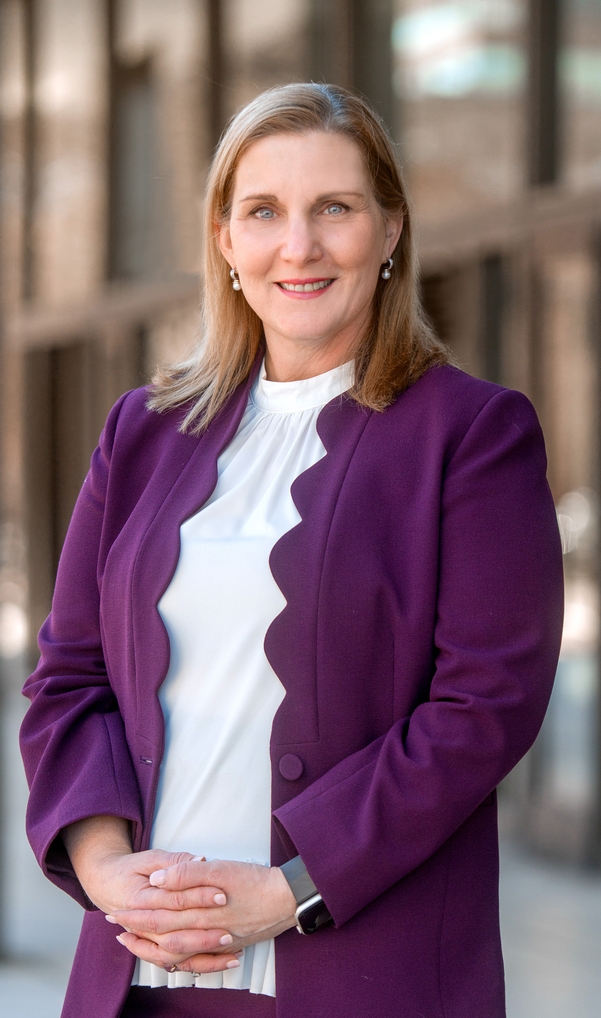 Catherine M. Maraist
Partner - Baton Rouge
T: 225.381.3168
F: 225.318.8029
Catherine M. Maraist is a partner in the Baton Rouge office of Breazeale, Sachse & Wilson, L.L.P. Her principal area of practice is Healthcare. She has extensive experience in federal criminal law procedure, federal civil procedure, federal jurisdiction, Louisiana civil procedure, health care fraud (civil/criminal), torts, appellate advocacy, trial advocacy, admiralty, employment law, civil rights, professional responsibility, asset forfeiture/money laundering, constitutional claims, and conflicts of law. Ms. Maraist is a writer and lecturer in various areas of federal civil and criminal law, trial advocacy, appellate advocacy, and Louisiana civil law and procedure.

Before joining BSW, Ms. Maraist was a U.S. Attorney for the Middle District of Louisiana, serving in both civil and criminal capacities. She oversaw the litigation of all civil matters involving the United States and its agencies in the district, including defending the U.S. in Federal Tort Claims Act litigation, the federal agencies in employment discrimination cases brought by federal employees, and individual federal employees in Bivens actions. She also prosecuted claims brought under the False Claims Act to recover monetary damages in connection with fraud committed on the United States and all affirmative civil enforcement actions pertaining to civil fines as well as civil rights violations. Ms. Maraist was also in charge of overseeing and prosecuting civil and criminal asset forfeiture cases and civil fraud injunctive actions, and social security administrative appeals.

From March 2003-2011, Ms. Maraist served as an AUSA in the Criminal Division. She investigated and prosecuted a wide range of federal criminal cases, including local firearms investigations, local and national narcotics investigations, money laundering, tax fraud, white collar fraud, and health care fraud. She coordinated with federal and state law enforcement officials as well as DOJ officials, presented matters to grand jury for review and indictment, and prepared and tried over a dozen cases to federal juries. From 2010 to 2012, she served as a member of the Medicare Fraud Strike Force, where she tried on case as the lead counsel in a health care fraud case.

Ms. Maraist also served as appellate coordinator from 2003 to 2011 and later served as Appellate Chief. She was responsible for ensuring the overall quality of the appellate work for both criminal and civil matters. She authored and co-authored over 150 briefs and argued over 20 cases in the federal appellate courts.

Prior to becoming a U.S. Attorney, Ms. Maraist was a Trial Attorney for the Department of Justice in Washington D.C. from 1999 to 2002. She represented multiple federal agencies, including the Federal Aviation Administration, the Army Corps of Engineers, and the Coast Guard in both affirmative and defensive litigation.
Practice Areas
Education
Paul M. Hebert Law Center, Louisiana State University, J.D., 1998
University of Texas at Austin, B.A., cum laude, 1988
Rutgers University in Florence, Italy, Junior Year Abroad Program at Università degli Studi di Firenze, 1986-1987
Admissions
Louisiana
Middle District of Louisiana
Fifth Circuit Court of Appeals
Ninth Circuit Court of Appeals
First Circuit Court of Appeals
Experience
Louisiana State University Paul M. Hebert Law School (Adjunct Professor, 2018)
Professional Associations
Louisiana Bar Association
Federal Bar Association, President-Elect
Baton Rouge Bar Association
LSU Law School Board of Trustees
Community Involvement
Sustaining Member, Junior League of Baton Rouge (Past Board Member, Past Community Vice-President, and Past Chair of the Diversity and Cultural Inclusion Committee)
Member, Baton Rouge Symphony League
Member, St. James Center for Spiritual Formation (past member on the Board of Directors)
Honors and Awards
AV® PreeminentTM Peer Review Rated.
Publications
"There's a Federal Agent at Your Door" YLD Health Law Committee Newsletter, February 2018
Writer/Editorial Assistant, Louisiana Civil Law and Procedure Newsletter, Published by Professor Frank L. Maraist and Dean Thomas C. Galligan, Jr. (2014-present)
Co-author, Louisiana Lawyering (pocket part), Thomson Reuters 2016 (Fall 2015, 2016)
Co-author, Admiralty in a Nutshell (6th Ed.), Thomson West Publishers (Fall 2010)
Co-Author, Cases and Materials on Maritime Law (1st and 2nd Editions), American Casebook Series, Thomson West Publishers (Fall 2015, Fall 2009)
Note, Faragher v. City of Boca Raton: An Analysis of the Subjective Perception Test Required by Haris v. Forklift Systems, Inc., 57 La. L. Rev. 1343 (Spring 1997)
View More
Presentations
Compliance, Retaliation, and Government Investigation of Healthcare Employers, Breazeale, Sachse & Wilson's Annual Labor and Employment Conference for Healthcare Professional, March 2019
Trends in Health Care Enforcement , Louisiana Ambulatory Surgery Center Association 2019 Annual Meeting, January 2019
Trial Advocacy Faculty, Paul M. Hebert Law Center, Louisiana State University, August 2002-2004, 2006-2011, 2013-2017
Federal Criminal Trials, Course Leader & Developor, LSU Apprenticeship Week Faculty, January 2016 & 2017
"Federal Civil Rules of Procedures", Louisiana Attorney General's Office CLE Program, September 2017
"E-Discovery and ESI: Present and Potential Issues," Presenter, Federal Bar Association, October 2015
"Recent Appellate Cases in Family Law," Presenter, Baton Rouge Bar Association, August 2015
"Discovering and Proving Fraud," Presenter, LSU Fraud and Forensic Accounting Conference, July 2015
"Suing Uncle Sam: An Overview," Presenter, Louisiana State Bar Association CLE Program, 2014
NITA Building Trial Skills Program Faculty, New Orleans, Louisiana, January 2014
"Federal Criminal Practice," Presenter, Louisiana State Bar Association CLE Program, May 2013
"Practical Tips for Handling Your First (and Next) Federal Civil Case," Presenter, Louisiana State Bar Association CLE Program, October 2011
"White Collar Crime for Civil and Criminal Practitioners," Presenter, Louisiana State Bar Association CLE Program, November 2009
Appellate Advocacy Faculty, National Advocacy Center, Columbia, South Carolina, August 2009 & August 2013
Moot Court Coach/Judge, Louisiana State University, September 2006 - December 2009
"Maritime Litigation Involving the United States Government," Speaker, 10th Annual Admiralty Symposium, September 2002
View More