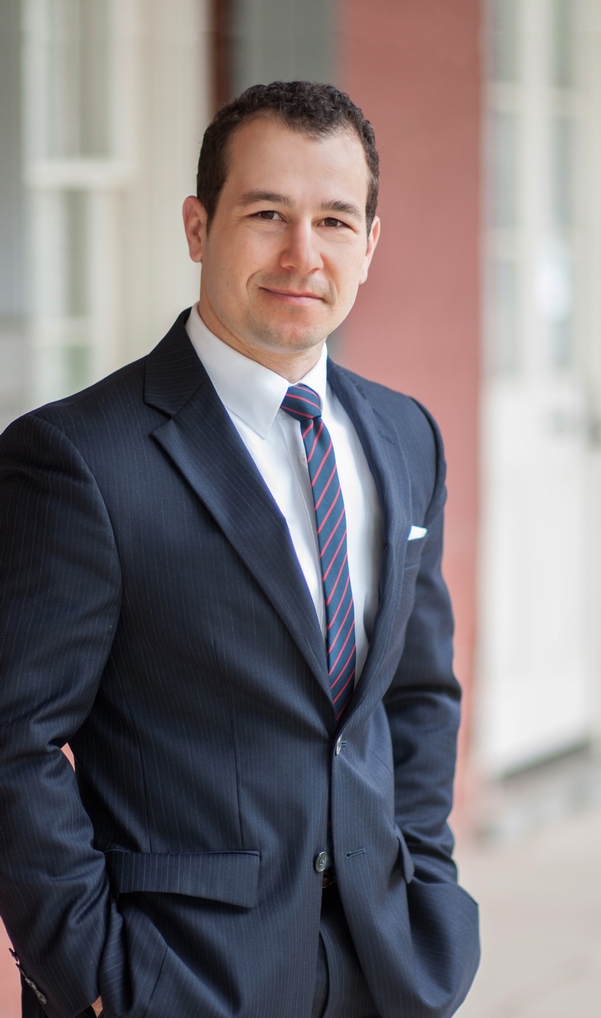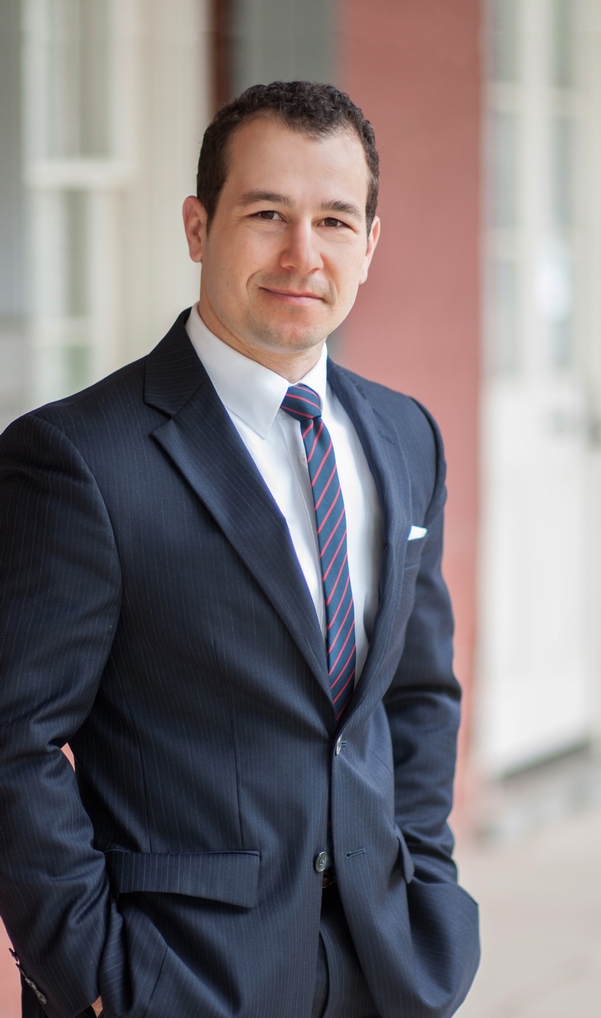 Saul Reinaldo Newsome
Associate - Baton Rouge
T: 225.381.8033
F: 225.387.5397
Business Attorney Focused on International Transactions
Saul Reinaldo is a member of the business group and focuses on international transactions, including international trade and foreign direct investment. Saul advises businesses on trade and investment incentives both locally and abroad. Saul has advised clients on importing, exporting, sanction regimes, and assisted clients in pursuing offshore manufacturing, license agreements, sales agreements and other business ventures. Saul has advised on foreign investment and trade regulations in the United States, including applications to the Committee on Foreign Investments to the United States (CFIUS), export and anti-boycott regulations (EAR), international traffic in arms regulations (ITAR), anti-bribery (FCPA), asset control regulations (OFAC) and customs regulations. Saul has also successfully released assets and transactions that were blocked under the Cuban Assets Control Regulation (CACR), and participated in official bilateral meetings with foreign governments.

Saul earned his Juris Doctor of Civil Law from the Paul M. Hebert Law Center at Louisiana State University in Baton Rouge, LA. Saul spent a semester studying international business law in Bogotá, Colombia. During that time, he worked at the law firm Francisco Reyes & Asociados, where he focused on foreign direct investment transactions and international comparative corporate law. Saul was recently named one of Baton Rouge's Top Forty under 40.
Practice Areas
Education
Paul M. Hebert Law Center, Louisiana State University, J.D., Federalist Society, International Law Society, Moot Court Board, 2012

Universidad de los Andes, Bogotá, Colombia - 2012 spring semester
Virginia Military Institute, Double Major: International Studies, Modern Languages & Cultures (Spanish), Sigma Delta Pi - President, Omicron Delta Kappa, 2005

Universidad de La Habana, Cuba – 2003 spring semester
Admissions
Louisiana State Courts, Eastern, Middle & Western Districts of Louisiana, 2012
Professional Associations
Louisiana District Export Council, Outreach Committee, Member
Engage Cuba Coalition, Louisiana State Council Member, 2016
American Bar Association (Latin America and Caribbean Committee, International Trade Committee, and International Investment and Development Committee)
Louisiana Bar Association (International / Business / Young Lawyers Section)
Baton Rouge Bar Association
Community Involvement
Friends of the Americas, Baton Rouge, LA (non-profit organization focusing on humanitarian aid efforts in Honduras)
Honors and Awards
AV® PreeminentTM Peer Review Rated.
Presentations
"Building Your Practice Area", moderator for Idea Exchange, 2019 Young Lawyers Conference, Lousiana State Bar Association, 1/18/2019
"Legal Considerations for Doing Business in High Risk Environment", Doing Business in Angola Hosted by U.S. Commercial Services, Louisiana District Export Council, and Breazeale, Sachse & Wilson, LLP, 12/19/2018
"Exporting Louisiana Food and Culture", 2018 Louisiana Trade Week, hosted by the World Trade Center in New Orleans, 11/6/2018
Closing Remarks on Louisiana Trade with Cuba, Luncheon with Cuban Ambassador Cabañas, Port of New Orleans, 5/1/2017
Panelist: "State of U.S. and Brazil Trade and Investment", Gulf Coast Trade Alliance: Doing Business with Brazil, 17th Annual World Trade Conference, 4/4/2017
Panelist: "Panama Economic Development Opportunities", International Business Summit, Panama Gateway International Association, 10/14/2016
"Fundamentals of ITAR and Export Controls", hosted by Mississippi Development Authority, 8/26/2016
"Export Strategies" individual consultations, 2016 Mississippi Governor's Export Summit, 8/26/2016
"Legal Framework: Doing Business in Cuba", Doing Business in Cuba Summit, 6/22/2016
Free Trade Agreements and US Export Controls, 2016 Louisiana Export Training Course, Shreveport, 4/21/2016
Presented at Northwestern State University's School of Business' 2nd CLE Event, 11/20/2015
Legal Aspects of Doing Business Abroad - Part I (Free Trade Agreements and Custom Tariffs: What They Mean for Your Business) and US Export Controls and Foreign Corrupt Practices Act - Part II, St. Tammany Export Training Program, 10/15/2015
Panelist: Intellectual Property and Contract "Do it once, Do it right, Stay Protected, Save Money" Export Workshop Connecting the Delta Region to the International Marketplace, Delta Regional Authority, 8/27/2015
"Taking Your Business Global: Importing and Exporting Considerations for Louisiana Small Businesses", Small Business Administration Legal Lunch & Learn Series, 6/16/2015
Legal Aspects of Doing Business Abroad - Free Trade Agreements and Custom Tariffs: What They Mean for Your Business - Part I; US Export Controls and Foreign Corrupt Practices Act - Part II, 2015 Louisiana Export Training Program, 5/12-13/2015
Legal Considerations of Exporting to Louisiana, U.S. tariffs and free-trade agreements, Louisiana and U.S. legal considerations for agricultural and food products and purchase and sale agreements, La Idea, USAID-funded Latin American entrepreneurs training program, 1/13/2015
View More
Representative Matters
Compliance Programs
Export incentive agreements (IC-DISC)
Greenfield foreign investment
Foreign acquisition
Foreign trade and foreign service agreements
Foreign manufacturing and insurance agreements
International Sales Agreements
International Distribution Agreements
International Traffic in Arms and Export Controls commodity classification
Licensing and distribution agreements
Represented clients in matters involving:
Australia
Caribbean
Colombia
Cuba
France
Iran
Israel
Indonesia
Mexico
Middle East and North Africa (MENA)
Panama
Russia
South Africa
United Arab Emirates
Official Travel
Trade Mission to Cuba hosted by The Governor of Louisiana, John Bel Edwards – October 2016
Co-Chair Louisiana Super-Region Canvas Workshop to Panama – hosted by Greater New Orleans Inc. (GNO, Inc.) & Baton Rouge Area Chamber (BRAC) – September 2016
Trade Mission to Cuba hosted by Louisiana Commissioner of Agriculture, Mike Strain, DVM – July 2016
White House Briefing on Cuba, hosted by the White House Business Council and Engage Cuba– May 2016
Military Experience
United States Marine Corps
USMC Reserve, Human Intelligence Officer, Aurora, CO (2010 – 2012)– Captain Platoon Commander, responsible for intelligence and combat operations of US Marines and foreign military training in Latin America and Africa.
Camp Lejeune, Human Intelligence Officer, NC (2005 – 2008) 1st Lieutenant Platoon Commander: responsible for intelligence and combat operations of US Marines. Team Commander: responsible for intelligence training of Iraqi Army and Police.