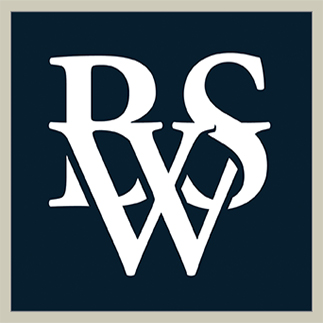 Medicare Compliance
BSW's Medicare Compliance group is comprised of Attorneys experienced in MSA and MSP Compliance, Medicare Set Aside Certified Consultants, Registered Nurses, and Claims Examiners. This unique integrated approach allows our team to prepare accurate and effective MSA proposals that meet CMS review and approval criteria. Our services include Medicare Set-Asides, CMS Submissions, MSP Compliance and Lien Identification & Negotiation.

Medicare Set Asides
Our team prepares MSA proposals for clients following careful review of the injured party's past medical treatment, current condition, future needs, clinical practice guidelines, standards of care, life expectancy, state-specific Workers' Compensation guidelines or other applicable pricing structures, and Medicare coverage determinations. Turnaround times on both Workers' Comp and liability files are client-friendly, without sacrificing accuracy. From simple injury claims with minimal treatment to complex and catastrophic injuries, our team provides in-depth medical analysis and offers effective solutions for unresolved cases while minimizing risk and expense.

CMS Submission and Approval
CMS has established thresholds for review and approval of Workers' Compensation Medicare Set-asides (WCMSAs) for claims involving Medicare beneficiaries and individuals with a reasonable expectation of becoming eligible for Medicare within thirty months. The CMS review process is voluntary; however, obtaining CMS approval of a WCMSA is the preferred method of CMS to comply with the Medicare Secondary Payer Act. When disputes arise, our team of attorneys, nurses, and medical professionals zealously advocate on our clients' behalf, presenting solid medical and legal evidence in support of our WCMSA proposal. And while there are no specific thresholds established for the review of Liability Medicare Set-Asides (LMSAs), there may be instances where a LMSA is submitted for review. Submission of a LMSA is determined on a case-by-case basis.

MSP Compliance
The application and interpretation of the Medicare Secondary Payer Act is constantly changing, and we regularly monitor the state and federal rules that govern our industry. Further, CMS guidelines and procedures often change with little to no warning. Our team consistently monitors all trends, published updates, and claim responses to quickly update our clients and pending files in order to assure full compliance.

Lien Identification & Negotiation
We are experienced in obtaining the conditional payment "Lien" detail, reviewing information provided by CMS for accuracy, and negotiating discrepancies on your behalf. Numerous factors, such as causal relationships, pre-existing conditions, and duplication of payments often come into play. A skilled team is necessary to insure accurate and timely resolution of your liens.