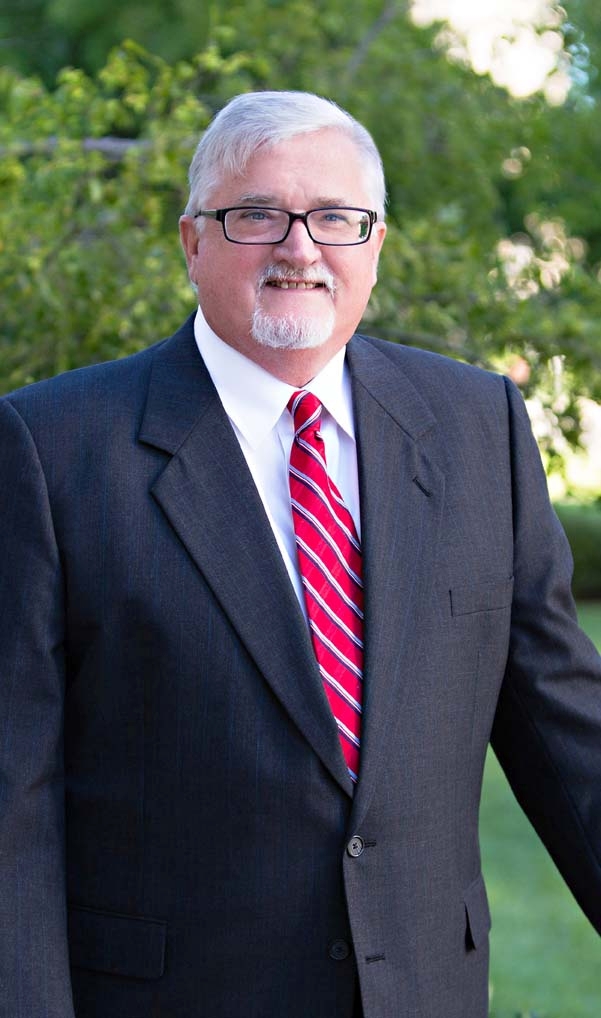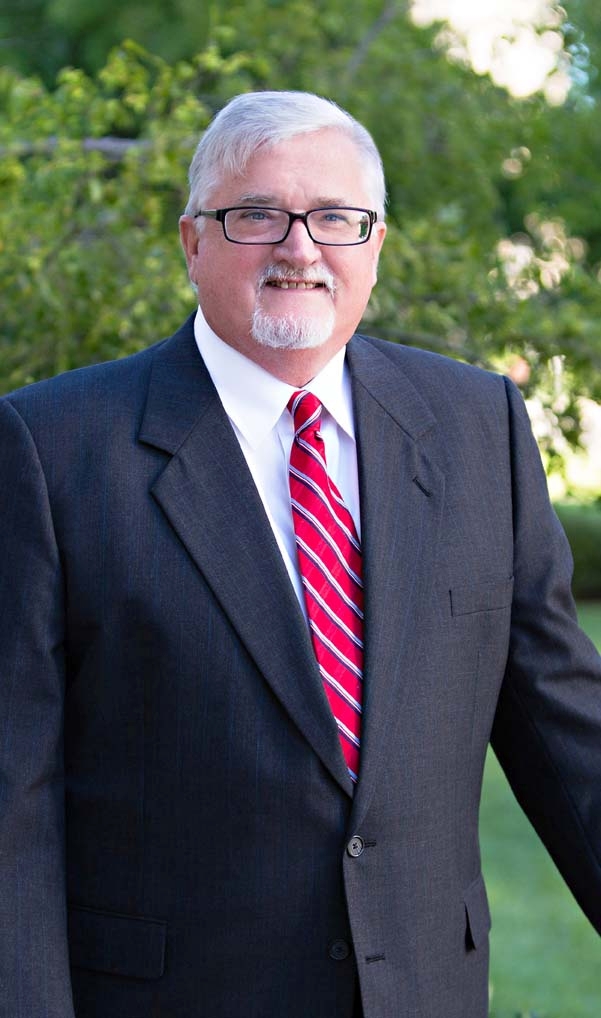 David R. Kelly
Of Counsel - Baton Rouge
T: (225) 381-8023
C: (225) 205-4800
F: (225) 381-8029
David Kelly has served as the firm's General Counsel since April of 2014. David is an AV® rated counsel in the firm's Baton Rouge office. David's principal areas of practice include defense of class actions and multi-joinder claims, personal injury and product liability claims, business disputes, insurance regulatory matters, and state, local, and federal tax disputes. David has first-chaired over 250 trials/hearings to verdict in state and federal court and state administrative tribunals. He has handled appeals before all the Louisiana courts of appeal, the Louisiana Supreme Court, and the United States Court of Appeals for the Fifth Circuit. He has also represented clients before the Board of Tax Appeals, the Louisiana Departments of Revenue and Insurance, and the Louisiana Division of Administrative Law. He has been the lead chair in several extended mediation and arbitration disputes.
David was listed in Super Lawyers® in 2007-2008, 2013-2018, and in 2021 in the area of Tax Business, Class Action/Mass Torts: Defense, and Civil Litigation: Defense. His peers have also selected him for inclusion in The Best Lawyers in America® since 2016. In 2019, he was named Lawyer of the Year in Litigation - Insurance in Baton Rouge by The Best Lawyers in America®.
David also ranked in Tax-Louisiana for Chambers USA 2016, 2018, 2019, and 2020. As stated by Chambers USA 2020, "David Kelly handles complex tax disputes as part of his wide-ranging litigation practice. His recent experience includes refund claims."
Practice Areas
Education
Paul M. Hebert Law Center, Louisiana State University, J.D., 1982
Louisiana Tech University, Ruston, Louisiana, B.S. Accounting, 1979
Admissions
Admitted to practice: 1982, Louisiana State Courts, Eastern, Middle & Western Districts of Louisiana, Fifth and Eleventh Circuit Court of Appeals
Professional Associations
American Board of Trial Advocates; Louisiana Chapter
Baton Rouge Bar Association
Louisiana State Bar Association
American Bar Association, Member: Committee on Torts, Committee on Insurance Practice, Litigation Section, State & Local Taxation Sub-Committee
Community Involvement
Opera Louisiane, Current Board of Directors, Chair of Governance Committee, and Chair Elect
Cancer Services of Greater Baton Rouge, Past Board Member and Member of Executive Committee
Member, Chairman's Council of the Greater Baton Rouge Chamber and Graduate of the Chamber's Leadership Class of 2001
Baton Rouge Green, Past Board member and Past President
Baton Rouge Symphony Association, Past Board member and Past Executive Committee Member
Honors and Awards
Ranked in Chambers USA: America's Leading Lawyers for Business for Louisiana in Corporate/M&A 2016, 2018-2023
Selected by his peers for inclusion in The Best Lawyers in America® Since 2016
Selected Lawyer of the Year, in Litigation - Insurance Law, Mass Tort Litigation / Class Actions – Defendants, and Tax Law in Baton Rouge by The Best Lawyers in America® 2019 and 2023
AV® PreeminentTM Peer Review Rated
Listed in Louisiana Super Lawyers in the area of Tax 2007-2008, 2013-2018, and 2021
Publications
"Did you purchase a flex fuel vehicle between 2010 and July 2013? If so, you may be entitled to an income tax credit after all." May 2014
"UPDATED Louisiana Tax Amnesty of 2013" June 2013
ABA Section of Taxation Mid-year Meeting 2009: "Removal of State and Local Tax Disputes to Federal Court"
ABA Section of Taxation Joint Fall CLE Meeting 2003: "State Tax Litigation: Eleventh Amendment Limitations on State Taxation: The Impact of Seminole Tribe"
ABA Section of Taxation May Meeting, 2003: "State Tax Litigation: A Potpourri of Common and Interesting Issues"
ABA Section of Taxation, 2002 Fall Meeting: The Privileged Few: Determining, Defending and Defeating Claims of Privilege.
ABA Section of Taxation, 1997 Annual Meeting: Panel Discussion: Use of Experts in State and Local Tax Controversies.
Deposition Tactics and Strategy Seminar sponsored by Lorman Business Institute.
Advanced Workers' Compensation Seminar sponsored by National Business Institute.
Medico Legal Cardiac Pulmonary Resuscitation and Emergency Cardiac Care Seminars to local hospitals.
Accountant Malpractice in the 90's, Presented to local AICPA chapter.
View More
Representative Matters
David has argued a number of cases before the Louisiana Supreme Court on issues including:

Challenge to State and Local Tax codes requirement to maintain "suitable records". Yesterdays v. Calcasieu Parish Sales and Ues Tax Sept., 190 So.3d.710 (LA 5/13/16).

Constitutionality of Louisiana's asbestos abatement statute vis-a-vis revival of a prescribed cause of action. Cameron Parish School Board v. ACandS, Inc., 687 So.2d 84, 96-0895 (La. 1/14/97).

Taxation of two by-products of the crude oil refining industry, e.g., coke-on-catalyst and refinery gas. State v. BP Exploration & Oil, Inc., 686 So.2d 823 (La. 1997).

State Department of Highway's responsibility for auto accident on newly constructed section of highway. Shephard on Behalf of Shephard v. Scheeler, 701 So.2d 1308 (La. 1997); and Retroactive application of mandated benefits to existing group insurance policies under amendment to Insurance Code. In re: Louisiana Health Service & Indemnity Co. d/b/a Blue Cross Blue Shield of Louisiana, 749 So.2d 610, 98-3034 (La. 1/17/99).

David, working closely with our Board Certified Tax Specialist, David Cassidy, has secured a number of verdicts and settlements against the State and local collectors of revenue on a broad range of sales, income, franchise and ad valorem tax matters, e.g., Cajun Industries, et al v. Secretary, Department of Revenue, State of Louisiana, BTA Docket #9247; LUBA Casualty Ins. Co. v. Secretary, Louisiana Department of Revenue, BTA Docket # 9462D (12/11/18).

David led the litigation team in defense of Shell Oil Company and related companies, against an alleged multi-million dollar tax liability by the St. Charles Parish School Board. After a motion for summary judgment was granted dismissing a portion of the case, a verdict for the defense was rendered as to the disputed taxes after a two-day bench trial in federal court. St. Charles Parish School Board v. Shell Oil Company, et al, 435 F.Supp.2d 531 (E.D. La. 2006); St. Charles Parish School Board v. Shell Oil Company, et al, 2007 U.S. Dist. Lexis 41183.

David was lead counsel in 2002 federal court litigation involving a putative class action filed by first party contract holders seeking to establish class claims for diminution in value property claims; obtained early judgment granting motion to dismiss for failure to state a claim. Manguno v. Prudential Property & Cas. Ins. Co., 276 F.3d 720 (5th Cir. 2002).

David obtained a plaintiff-take-nothing jury verdict in 36 minutes after a one week products liability trial alleging a defect in an amusement ride in Lake Charles, Louisiana.

David successfully argued motions in limine to exclude testimony of expert witnesses, including a 2003 judgment excluding plaintiffs' toxicologist and neuropsychologist tendered in support of a class action toxic tort claim in Gretna, Louisiana.

David has first chaired over 35 statewide, nationwide and multi-district class action matters in state and federal court dealing with issues ranging from alleged mass toxic fume exposures and damages from hurricane related flooding, to claims for insurance coverage for admissions to Skilled Nursing Facilities, allegations of fraudulent misrepresentations in the taking of applications for insurance; alleged violations of Louisiana's Balance Billing Act, the FEMA formaldehyde MDL and medical privacy breach claims.