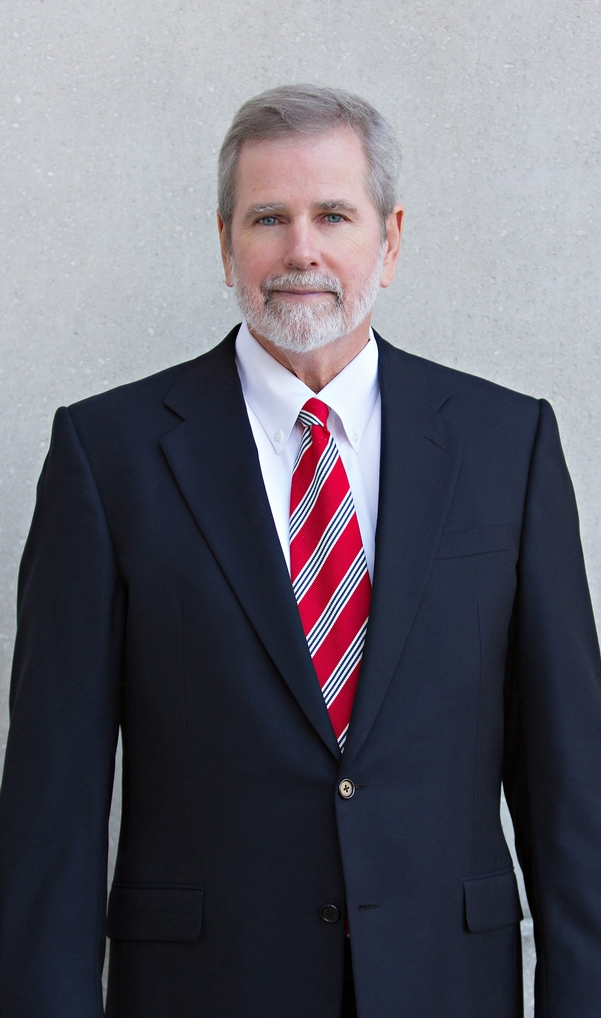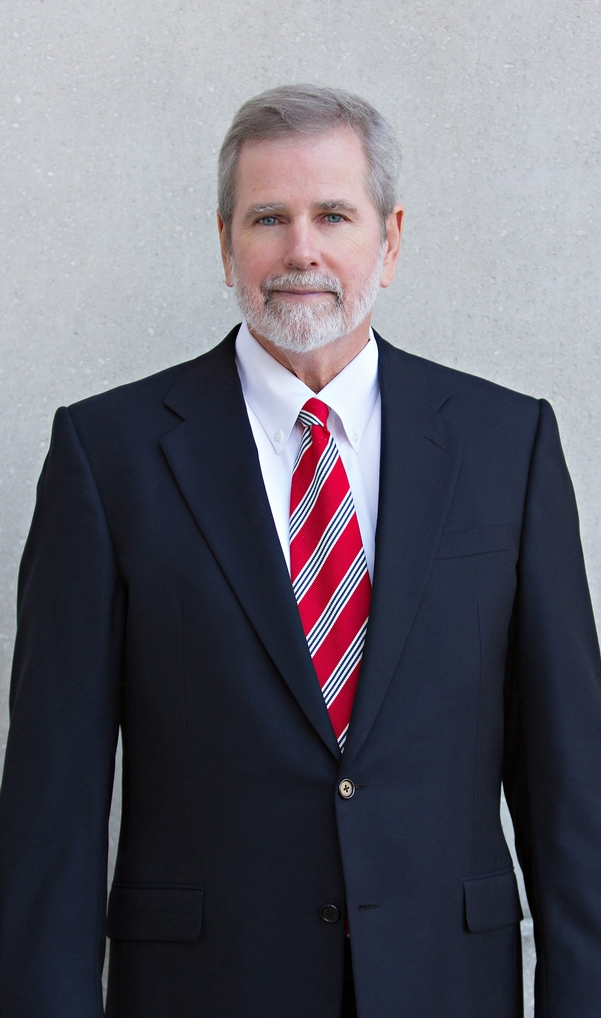 Van R. Mayhall, Jr.
Partner - Baton Rouge
T: 225.381.8009
F: 225.387.5397
Van R. Mayhall, Jr., is the senior partner in the Baton Rouge office and is a former Chairman of the firm's Executive Committee having served six years as such. He has extensive legal experience with strategic and enterprise legal issues affecting ongoing businesses. Mr. Mayhall advises boards of directors and senior management on such issues and for over 40 years has practiced in the areas of corporate and business law; business transactions, tax and securities; insurance regulatory; selected litigation and alternative dispute resolution.

Mr. Mayhall is recognized in Chambers USA: America's Leading Lawyers for Louisiana in the area of Corporate/M&A for 2017.
Education
Georgetown Law, Washington, D.C., Master Law Taxation, 1979
Paul M. Hebert Law Center, Louisiana State University, Juris Doctorate, 1971
(Associate Editor of the Louisiana Law Review from 1970-1971; Order of Coif, Phi Alpha Delta, and Phi Kappa Phi)
Admissions
Louisiana State and Federal Courts, 1971; U.S. Tax Court and the Supreme Court of the United States, 1979
Professional Associations
Member Baton Rouge, State of Louisiana, and American Bar Associations
Board Certified Tax Attorney and a former Director of the Louisiana State Bar Association Specialization Board
Chairman of the Section on Taxation for the Louisiana State Bar Association from 1990-1991
Member of the Federation of Regulatory Counsel "FORC."
Member of American Bar Association's Committee on Insurance Companies
2016 Future Pac Chair
Downtown Development District, 2009-2010 Chair; past Vice Chair, Secretary, and Board member
Past Chair of the Audit Committee of the Franciscan Missionaries of Our Lady Health System and Former Member of the Board of Directors of Our Lady of the Lake Regional Medical Center
Vice Chair and Member of the Board of Directors of the East Baton Rouge Redevelopment Authority
Chair of the Board and Member of the Executive Committee and Board of Directors of the Baton Rouge Area Chamber of Commerce, 2015
Chair of Crime Issues Council and the Good Growth, Infrastructure & Transportation Issues Council of the Baton Rouge Chamber of Commerce
Past Chair of the Dinner Committee for the 2007 Brotherhood/Sisterhood Awards Gala in August 2007.
Former Chairman of the Governmental Affairs and Community Development Division of the Baton Rouge Area Chamber of Commerce
Past Chairman of the Board of Directors for the Capital Area United Way and Campaign Chair for 2007
Founding Chairman of the Board of Trustees of the Clara Barton Society of the Louisiana Capital Area Chapter of the American Red Cross
Past Chairman of the Board of Directors of the Louisiana Capital Area Chapter of the American Red Cross
Past Member of Alumni Board of Trustees, LSU Law Center
Past Co-Chairman of the Louisiana Tax Institute
1987 Graduate of Leadership of Greater Baton Rouge and past Graduate of Leadership Louisiana
Past President, Member of the Board of Governors of City Club of Baton Rouge
Honors and Awards
Listed in Louisiana Super Lawyers in the area of Business/Corporate since 2007
Selected by his peers for inclusion in The Best Lawyers in America® 2013, 2014, 2015, 2016, 2017, 2018
Recommended Insurance Attorney by A.M. Best
Outstanding service award, Crime Council Chair, 2012, Baton Rouge Area Chamber of Commerce
Awarded the "Volunteer of the Year" Award by the Capital Area United Way, 2010
AV® PreeminentTM Peer Review Rated by Martindale-Hubbell
Selected Lawyer of the Year, in Government Relations Practice in Baton Rouge by The Best Lawyers in America® 2017
Ranked in Chambers USA: America's Leading Lawyers for Business for Louisiana - Corporate/M&A, 2017
Presentations
Presentation to the International Association of Insurance Receivers - "Louisiana's Corporate Governance Annual Disclosure Act" at the National Association of Insurance Commissioners Spring 2016 National Meeting Issues Forum, April 2016, New Orleans, LA;
Presentation of "New Orleans - Literature and the Law," November 2014;
Presentation to the Annual Louisiana Filing & Compliance Seminar held in conjunction with the Louisiana Insurers' Conference - "Legislative Highlights & Hot Topics", July; 2012, New Orleans, LA;
Presentation to the Louisiana Insurers' Conference - "Contracts 101", March 2008, Baton Rouge, LA;
Presentation to LABI - "Louisianans for Workers' Compensation Reform", March 2008;
Presentation to the International Association of Insurance Receivers - "Directors and Officers Liability Issues and Insurance Coverage", December 2006, San Antonio, TX;
Presentation to Louisiana Insurers' Conference on insurance regulatory issues and general business issues, November 2006;
Presentation to the NOLHGA MPC Meeting - "Sarbanes-Oxley", February 2005, Tampa, FL;
Presentation to the Institute of Internal Auditors - Sarbanes-Oxley", November 2003;
Presentation to attendees of conference on "Considerations in Buying or Selling a Business in Louisiana", November 1997, Baton Rouge, LA
Presentation to the Society of Louisiana Certified Public Accountants - "Bankruptcy Strategies and Workouts", June 1987, Orlando, FL
View More
Representative Matters
Represent businesses at board and senior management levels in addressing enterprise and strategic legal issues which constitute opportunities for or threats to such businesses.
Represents clients in major transactional work, valued in the last several years in the hundreds of millions of dollars, including clients in major transactional work regarding corporate formation, dissolutions, reorganizations, mergers and acquisitions.
Represents clients before the Securities & Exchange Commission and the Louisiana Securities Commission.
Represents both private business interests and publicly-held companies. With respect to publicly-held companies, this includes the construction and drafting of many types of securities documents complying with federal and state securities laws, including registration statements, Form 10K's, Form 10Q's, 8K's and other assorted documentation, including private offering memoranda.
Represents private clients' business interests before many different administrative bodies, including the Department of Insurance, Department of Economic Development, the Department of Revenue, Metro/City/Town Councils, Planning and Zoning Commissions, and miscellaneous boards and agencies.
Represents clients with respect to Internal Revenue Service tax disputes, audits, and controversies arising out of corporate and personal income tax returns as well as transactional tax matters.
Represents insurers, reinsurers, agents, HMO's, service companies, self-insured funds, third-party administrators, employers, and state regulators on a wide variety of insurance, transactional and regulatory issues.
Represents clients in numerous class action cases and other critical pieces of litigation.
Has served as an expert witness in both insurance regulatory and private contractual matters.
Supports clients in advancing and opposing legislation.
Novels Published
Judas The Apostle,
August 2013
Ancient language expert Dr. Clotile Lejeune is happily living a quiet life in Seattle when her world is profoundly shaken. After she learns that her estranged father has been murdered, Cloe must travel with her soldier son, J. E., back to her Louisiana hometown to unlock the mysteries of a two-thousand-year-old oil jar her father has left her—a jar inscribed with the name Judas Iscariot. Anxious to find her father's killer and dispel her own personal demons, Cloe has no idea that what she is about to uncover has the potential to set the international religious community on fire.
The Last Sicarus, February 2014
Dr. Clotile Lejeune, an ancient languages expert, barely survived her encounter with the Kolektor, a billionaire arms merchant desperate to possess the ancient oil jar bequeathed to Cloe by her father. Now that the Kolektor has met his fate at the hands of the Sicarii—the shadowy successors to Judean revolutionaries and now guardians of the cave of jars—Cloe is busy translating the newly discovered and potentially earth-shaking journal of Christ's public ministry. But when she is called to a personal audience with the pope, Cloe soon realizes her past has caught up with her once again.
7
, October 2016
It has been four years since ancient languages expert, Cloe Lejeune, her son, J.E., and the monsignor nearly lost their lives while defeating the Karik's forces at Masada. Still, she has never lost her passion for translating old texts. One evening while attempting to decipher digitalized scraps culled from a jar left to her by the Sicarrii, Cloe quickly realizes that something terrible is about to happen. As she prepares to race to the Vatican to tell the pope of her discovery, a giant man delivers cryptic cards to seven unsuspecting strangers who suddenly find themselves heading toward New Orleans with no reason why.