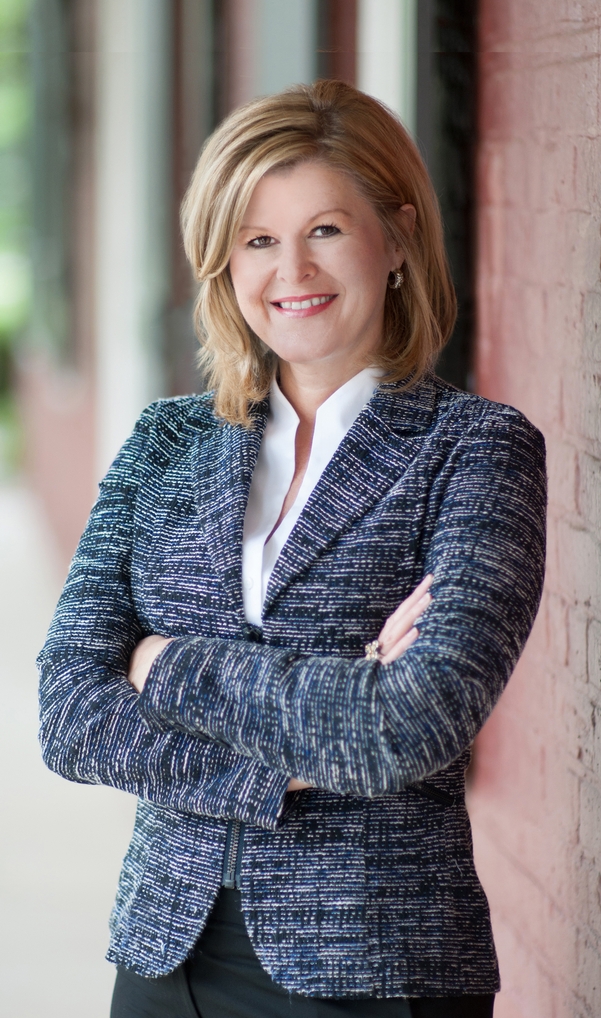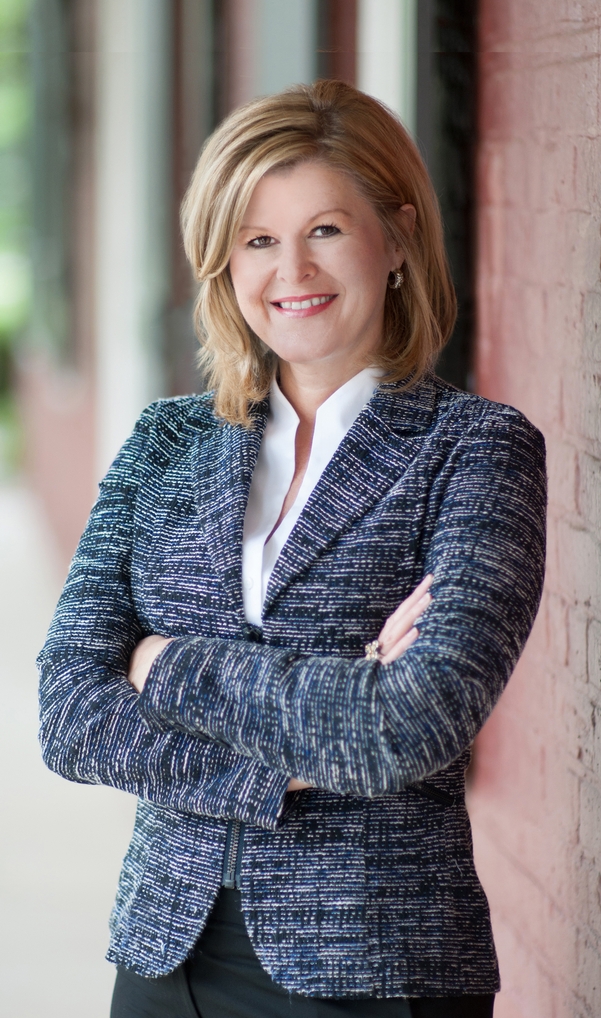 Melissa M. Shirley
Partner - Baton Rouge
T: 225.381.3173
F: 225.387.5397
Melissa Morse Shirley, a partner in the Baton Rouge office, practices in the areas of labor and employment law, including litigation, transactional, administrative and counseling matters. Her clients include petrochemical companies, health care industry organizations, gaming industry companies, retail businesses, food service industry clients, financial institutions, contractors, universities, law firms and a number of governmental entities. Ms. Shirley became a Partner with Breazeale, Sachse & Wilson in 2002. She has served on the Firm's recruiting committee since 1999 and previously served as the firm's Recruiting Partner.
In the area of litigation, Ms. Shirley has defended a wide variety of both corporate and public employers in cases involving Title VII of the Civil Rights Act, the Age Discrimination in Employment Act, the Americans with Disabilities Act, the Family and Medical Leave Act, the Fair Labor Standards Act, the Employee Retirement Income Security Act, the United States Constitution, as well as correlative state employment discrimination, benefit and wage related laws. Ms. Shirley also has extensive experience litigating issues under employment statutes unique to Louisiana, including Louisiana's pregnancy leave statutes, anti retaliation/whistleblower provisions, wage payment laws, drug testing and noncompete statutes.
In her traditional labor law practice, Ms. Shirley has assisted clients before the National Labor Relations Board in connection with representation proceedings, unfair labor practice charges and back pay specifications. She has also conducted extensive training and developed tailored programs designed to assist companies in preventing or prevailing in union organizing campaigns and unfair labor practice proceedings.
Because the proverbial ounce of prevention is key in today's litigious workforce, Ms. Shirley assists and counsels clients on day-to-day employee relations in order to prevent disputes on the front end, and to ensure compliance with the demanding and always evolving labor and employment laws. Through the drafting of policies, employee and management training, and employer audits and counseling, Ms. Shirley has developed and helped to implement preventive programs tailored to individual clients' organizational needs.
Education
Paul M. Hebert Law School, Louisiana State University, J.D., 1997
Louisiana State University, Speech & Communication, minor in Political Science, 1993
Admissions
Louisiana 1997, including all state, federal and appellate courts throughout Louisiana, as well as the Federal Fifth Circuit Court of Appeal.
Professional Associations
Baton Rouge Bar Association
Louisiana State Bar Associations, Labor and Employment Section
Member of the Fifth Circuit Bar Association
Community Involvement
2011 Baton Rouge Area Chamber Leadership Program
International Hospitality Foundation, hosting and shepherding students from abroad
Honors and Awards
Selected as a Recognized Practitioner in Louisiana Labor & Employment Law by Chambers USA
2010 Recipient of the Top Forty Under Forty, Baton Rouge Business Report
AV® PreeminentTM Peer Review Rated.
Publications
"EEOC Publishes Guidance Regarding Employee Leave as a Reasonable Accommodation Under the Americans With Disabilities Act" June 2016
"Imminent OSHA Changes" October 2014
"When Crime Doesn't Pay: Recent Activity from the EEOC" February 2012
Participated in numerous Lorman Education Services Programs concerning Employment and Labor Law issues. Focus on harassment and discrimination.
Coauthored paper and presented comprehensive employment law seminar during industrial client's management retreat
Coauthored paper and presented overview of harassment and discrimination laws as well as the FMLA during national gaming client multi-property management conference
Coauthored paper and presented two comprehensive employment law seminars to management of multi-facility healthcare industry client
Authored Article published by ABC & GBRIMA: "Management Alert - Court Issues Word of Caution to Industrial Owners and Contractors"
Authored "More on USERRA Posting Requirements," in the aftermath of Katrina
Authored "A Word of WARNing in the Aftermath of Katrina," advising corporations regarding WARN Act implications of Katrina
Coauthored paper presented to attorneys attending Southern Methodist University Employment Law Conference: "An Ever Evolving Enigma - Evidentiary Trends in Employment Litigation"
"Navigating Shifting Waters Without Sinking the Ship: Insights and Strategies in Harassment and Discrimination Law"
"Toto, I Don't Think We're in Kansas Anymore: Recent Trends in Harassment and Discrimination"
"Reasonable On Its Face?: Recent Trends in ADA Accommodations and Undue Hardship"
"Issues in Discrimination and Harassment: Don't Get Caught With Your Pants Down"
Coauthored paper and presentation - BSW Labor and Employment Law Seminars:
BSW Labor & Employment Section Newsletter: "Focus on the FMLA"
View More
Presentations
"Management Update Briefing", update on Labor and Employment Law, Baton Rouge, LA, April 2016
"Management Update Briefing", update on Labor and Employment Law for the Construction Industry, Baton Rouge, LA, November 2015
"Management Update Briefing", update on Labor and Employment Law, Baton Rouge, LA, May 2015
"Management Update Briefing", update on Labor and Employment Law, Baton Rouge, LA, April 2013
Invited to speak to Fortune 500 construction company concerning common law employment and recent impacts on the industry
Participated in Director and Officer Seminar hosted by Breazeale, Sachse & Wilson
Participated in Human Resources Management Conference sponsored by multi facility healthcare clients
Developed and executed comprehensive management training for 300+ gaming industry managers
Presentation to South Central Industrial Association on multiple employment topics
Presentation to petrochemical and construction industry sponsored jointly by Associated Builders and Contractors and Greater Baton Rouge Industrial Managers Association: "Common Law Employment: Compliance or Catastrophe"
View More
Representative Matter
Litigation:
Successfully defended petrochemical facility facing recent trend of employees of third party contractors attempting to obtain ERISA and other benefits from the client company. Prevailed at trial and on appeal, thereby defeating what promised to be an expansive representative action.
Represented significant construction corporation which sued union and its business agent following aggressive tactics by organizer which jury found in violation of the law. Monetary damages awarded.
Obtained Judgment as a Matter of Law for retail industry client sued for breach of alleged employment contract and stock options.
Unanimous jury verdict for gaming industry client involving allegations of sex discrimination, harassment and retaliation.
Obtained Judgment as a Matter of Law in extended multi-defendant jury trial concerning alleged race discrimination.
Secured zero damage award for retail client held to have violated the NLRA.
Obtained significant defense awards of costs and attorneys fees in numerous cases for health care, financial and gaming industry clients sued under a variety of federal and state discrimination laws.
Successfully resolved potentially expansive class litigation pursued by the Equal Employment Opportunity Commission.
Obtained summary dismissal of numerous significant cases handled for health care, retail, financial and gaming industry clients, including cases involving race discrimination and harassment; sex discrimination and harassment; retaliation; whistleblower claims; pregnancy discrimination; age discrimination and harassment; disparate pay; defamation; drug testing; constitutional claims of equal protection and violation of due process.
Counsel on appeal of several significant state and federal jury awards which were vacated by the Court of Appeal.

Board/Administrative Proceedings:
Defeated significant union organizing efforts for construction industry client in Dallas, Texas.
Defended Louisiana health care industry clients against organizing efforts directed toward the nursing profession.
Assisted in defeating organizing effort for gaming industry clients.
Defeated multiple unfair labor practice charges brought against construction industry as well as other clients in connection with representation proceedings.
Successfully defended hundreds of Charges of Discrimination filed with the Equal Employment Opportunity Commission. No "cause" determinations issued against any client to date.
Defeated discrimination charges against College filed with the Department of Education.
Successfully mediated matters before the Equal Employment Opportunity Commission when such was consistent with clients' goals.